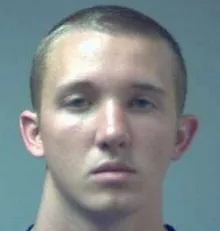 Jacob T. Dolson, 17, of Wentzville, has been charged with two counts of child molestation. Police allege that Dolson had sexual contact last Friday with a girl his mother was babysitting in her home. The girl in question is 8 years old.
Dolson's mother takes care of multiple children, several of them young girls, according to court documents. Police continue to investigate the case.
Dolson is being held in St. Charles County Jail on a $35,000 bond.