Who should be enshrined as the Missouri state dog?
It has recently come to Daily RFT's attention that while Missouri has, among many other symbols, a state bird (bluebird), state game bird (bobwhite quail), state invertebrate (crayfish), state animal (the Missouri mule), state American folk dance (the square dance) and will soon, pending approval by the state legislature, have a state exercise (the jumping jack, invented by Missouri native General "Black Jack" Pershing), it lacks a state dog.
How can this be? What creature can possibly be more beloved? (Besides, of course, the cat?) Eleven states already have state dogs. Are we Missourians not as deserving of a state dog as the residents of Louisiana (Catahoula Leopard dog) or Wisconsin (American Water Spaniel)? Have we been cowed by the travails of the legislators of Kansas, who, upon the nomination of cairn terrier (just like Toto from The Wizard of Oz) were besieged by anguished yapping from PETA, which claimed that the introduction of a state dog would be taken as an excuse to create more puppy mills?
No! We are Missourians! We are a state of hunters and park-strollers and couch potatoes, a state of people who love dogs! Do we not love our dogs more than we love our crayfish? Of course we do!
And so Daily RFT would like to humbly submit, for your consideration, a few candidates for Missouri state dog. Greyhound
The greyhound is strong and beautiful and races for money, which reflects the entrepreneurial spirit of the Missourians of old. But he's also lazy and enjoys sprawling in the backyard with a beer, which reflects the pleasure-loving spirit of the Missourians of late.
Kuvasz-Leonberger
Do not call her a Luvasz! Or a Kuvenberger! The Kuvasz-Leonberger doesn't take that kind of guff, which makes her a perfect representative of the Show-Me State. Also, she's really, really big, like the size of a pony, and it would feel good to tell Texas that our state dog is bigger than their Blue Lacy.
Valrhona Velvet Retriever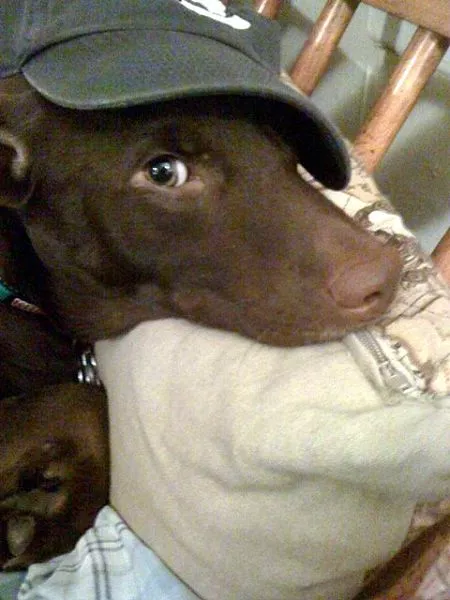 She may look like an ordinary lab mix, but the Valrhona Velvet Retriever is constantly being underestimated, in much the same manner as Easterners underestimate Missourians. She is clever and wily and has had to live by her wits! Also, she loves Cardinals baseball and watched the World Series with the sort of rapt attention she usually focuses on chasing rabbits. Jim the Wonder Dog
Yes, Jim, the Llewellyn setter famed for his wondrous ability to predict election results and Kentucky Derby winners, has already been designated Missouri's official Historical Dog. Also, he's dead. But come on! This was a dog who could read the future! How many humans can do that?
Mutt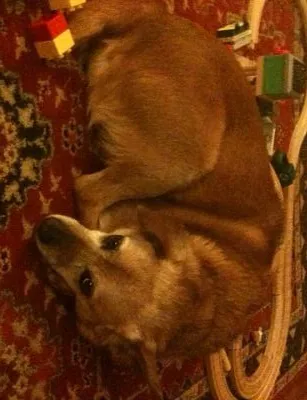 Our state animal, the mule, is actually a mutt of sorts, a mix of horse and donkey. Which is pretty fitting for a state that's neither north nor south, east nor west. And that's "mutt," please, not "mix."