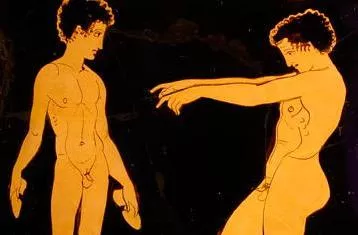 olympic.org
An early version of the Olympic long jump (a.k.a. "naked penis pointing") would be infinitely more entertaining than the following "sports."
This week thousands of international athletes will descend upon London to compete in 2012 Summer Olympic games. Some of the dozens of contests that make up the games are as old as ancient Greece; others are relative newcomers; and others are so incredibly inane that the International Olympic Committee (IOC) should consider scratching them from the games all together.
Here then — in order from bad to worse — is the definitive list of the 10 Dumbest Sports of the Summer Olympics.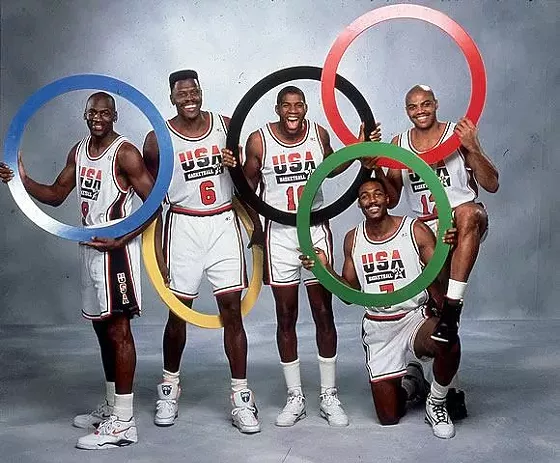 The "dream" has been achieved. Let's please move on.
10. Men's Basketball Who can forget the 1992 Olympics — the year the U.S. compiled the "Dream Team" to prove to the world that U.S. basketball is superior to all other nations? It was a dazzling performance, as Michael Jordan, Magic Johnson and Co. toyed with the competition like the Harlem Globetrotters batting around the Washington Generals. With the exception of 2004's underperforming U.S. squad, three of the four following Dream Teams have won gold, with the 2008 collection of NBA stars winning its games by an average of 27.9 points. This year's U.S. team, led by LeBron James and Kevin Durant, will be equally dominating — and unsporting. All of which is to say, until the U.S. goes back to fielding a team of college athletes, this sport will continue to be one of the biggest bores of the summer games.
9. Synchronized Swimming We admit it. This sport is almost too easy to make fun of. But we're not here to dismiss the event entirely. The team competition, in which a group of women collectively turn themselves into aquatic kaleidoscopes, is actually kind of cool. (Kind of.) No, what we find completely inane is the smaller (and less dazzling) duet competition. Sorry, ladies, but flopping around in a pool with your girlfriend is NOT a sport. And, by the way, why is it that synchronized swimming remains a female-only event when traditionally male sports such as boxing and wrestling have all added women in recent years? The Thompson Twins (from one of the best SNL skits ever) would not approve.
8. Trampoline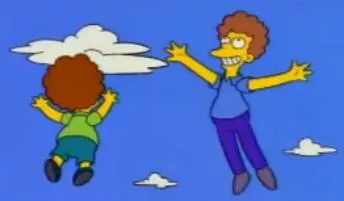 Sure, trampolines are lots of fun. And as the character Todd Flanders once noted on The Simpsons, each leap on the spring-loaded canvas "brings us closer to God." But an Olympic sport? In 2000 the IOC agreed with young Flanders when — to the dismay of the pogo-stick and hulu-hoop lobbies — it vaulted trampoline jumping from backyard activity to the pantheon of the Olympic games.

Turn the page for more shitty Olympic sports....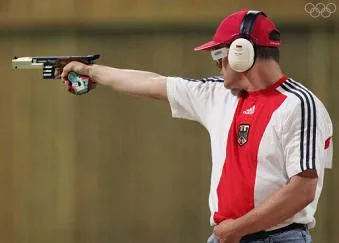 olympic.org
Shooting: This is a sport???

7. Cycling BMX
Let's be frank. Some "sports" just need to remain in the "X-Games." That's the case with BMX, which debuted in Beijing in '08 and was somehow invited back for 2012. C'mon, IOC. "Do the Dew" and dew not extend the same invitation for 2016.
6. Shooting
Fact: There will be nearly as many gold medals (15) handed out for the "sport" of shooting this summer in London as will be given to those people competing in swimming, acrobats and track and field. And we ask: Do these gunslingers deserve the same hardware as the conditioned athletes competing in physical sports? And if shooting is an Olympic sport, why not darts or knife-throwing or, hell, competitive bass fishing? (That's assuming the origin of the shooting competition derives from hunting and not warfare, in which case, the IOC should consider adding such modern-day tactics as "roadside bombing" and "Drone strikes.")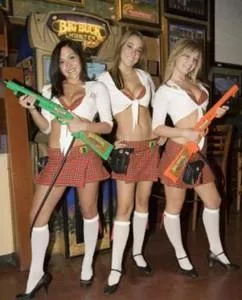 The Swedish bikini pentathalon team in training.
5. Laser Pointing (a.k.a. Modern Pentathalon)
Baron de Coubertin introduced the modern pentathalon to the 1912 Stockholm games because he believed this "sport" tested "a man's moral qualities as much as his physical resources and skills, producing thereby a complete athlete." The event combines fencing, horse jumping, shooting, a 3-K run and 200-meter swim. This year in a move that makes the modern pentathlon ever-more-modern (and to the great delight of video gamers who'd never considered themselves athletes before), the competition will add a twist. Instead, of firing lead pellets during the shooting event, pentathaloners will fire a laser pistol powered by a AA battery.
Turn the page for more ....

Beach volleyball, a wedge issue.
4. Beach Volleyball
Another example of the IOC chasing pop culture, beach volleyball became an Olympic sport just in time for the 1996 games in Atlanta. It should have ended there. Since then the "sport" has been dominated by the Americans, Brazilians and Australians — the only people who seem to give a shit about this event or, perhaps, the only nations with enough oceanfront and free time to bother fielding a team.
3. Rhythmic Gymnastics Like a dry-land version of synchronized swimming (only campier), rhythmic gymnastics features a team of competitors prancing around to music while waving ribbons and twirling hoops. The sport debuted in the 1984 Olympics when a real gymnast — Mary Lou Retton — was murdering it on her way to Olympic gold and a Wheaties box. Today rhythmic gymnastics is dominated by the Russians, who've swept gold medals at the last three Olympics and are favored to do so again in London.
Apparently we are not the only ones who give women's wrestling the finger.
2. Women's Wrestling Remember when the height of women's wrestling involved a kiddie pool, a few dozen packages of Jell-O and a dimly lit stage at a "gentleman's club." It wasn't that long ago. Then came the 2004 games in Athens when the IOC decided to classy up female 'rasslin by officially declaring it an Olympic sport. (As if Vince McMahon and his WWW "Divas" hadn't done enough?) Appearing in its third Olympics this summer, female wrestling is dominated by (who else?) the Japanese — the same people who brought you such bizarre fetishes as Pokemon, MXC (and other bizarre game shows) and hentai (erotic anime). Go figure.

And finally ....
1. Equestrian Dressage Imagine a person sitting atop a horse as it prances, pirouettes and jumps unnaturally around a ring. Congratulations! You've just envisioned the dumbest "sport" of the Olympic games: dressage (pronounced like massage). We're told that the ancient Greeks developed dressage to train horses for war, yet today's version is a far flashier and dubious version of the original. A modern-day equivalent to dressage would be a lowrider competition in which hydraulics make Oldsmobile Cutlasses do things God (and G.M.) never intended. Like this:
Agree with our picks? Disagree? Have a "sport" we forgot? Leave it in the comment section along with your argument.