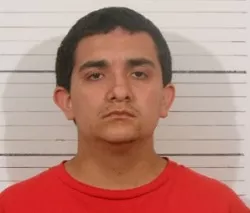 On Thursday, July 19, the St. Clair County Sheriff's Department responded to
Southwestern Illinois College after a bomb threat was reported
. Classes were canceled and the campus was evacuated, and once the campus was empty and secure, the Sheriff's Department went to work.
The bomb threat was actually a note written on the wall of a bathroom that referenced a bomb. The sheriff's department interviewed James L. Sherrell, 19, the person who had discovered the note and alerted campus authorities; during the interview, several discrepancies popped up in Sherrell's story.
Sherrell was eventually transported to the St. Clair County Sheriff's Department for further questioning. Late Friday, Sherrell was charged by the St. Clair County State's Attorney's Office with felony disorderly conduct in connection with the case. He's currently being held in the St. Clair County Jail on a $40,000 bond.
Authorities now believe there was never a bomb.