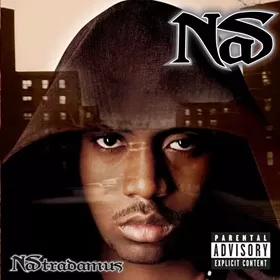 This was a really, really terrible record. And this Nostradamus act is still light years better than mine.
You know, the All-Star break has come and gone. The second half (I should really put that in quotation marks, but screw it), of the baseball season is well and truly underway.
I had a dozen different things I was planning on writing while the break was going on, all kinds of progress reports and looks both forward and back. Unfortunately, life has a funny way of pissing on all your best plans, and I didn't get any of those things done. It's irritating.
However, just because the season is back to being played doesn't mean I can't still do some of those reviews and the like, right? Right. I'm glad you see it my way.
Way back at the beginning of the season, I made a bunch of predictions. Why? Well, mostly because making predictions is fun. (They also make for an easy and very lazy column, but let's just pretend I didn't say that, alright?) I did
individual awards predictions
and
team predictions
both. In the spirit of both culpability and self-flagellation, I will now look back at my predictions and see how smart I am with three and a half months of baseball behind us. Today I'll do the individual awards; I'll tackle my guesses at team results tomorrow.
Spoiler alert: I am apparently an idiot.
National League
Most Valuable Player -- Matt Holliday
Holliday has actually been really, really good, and I don't think this was a bad choice at all. Even so, he has very little chance of winning the award; there have been a couple of transcendent performances in the NL to this point that are pretty much overshadowing Holliday in a major way. David Wright was the best player in the National League the first half, Joey Votto has huge offensive numbers and the pedigree of a former winner, and Ryan Braun has been on a bull testosterone-fueled rampage all season.
At the moment, however, I think Andrew McCutcheon is the frontrunner, if the Pirates somehow keep up their current winning ways and earn a playoff berth for the first time in 20 years. So, not a bad pick on my part, but not one with much chance of coming true. Boo me.
Cy Young Award -- Roy Halladay
Oy. Halladay finally looks like age might be catching up with him a bit. (Along with the rest of his team, but I'll get to that in the team section.) He's missed time with injuries, and just hasn't looked quite like himself this year. Another miss for me. I thought Halladay would continue on as he has the past few years; I should have paid more attention to the inevitability of age, I guess.
So who is going to win it? Well, at the moment it looks like R.A Dickey, the dude with the knuckleball who happens to be 37 years old. It's been that kind of first half.
Rookie of the Year -- Devin Mesoraco
Now this one isn't bad, but I still don't think it's going to be right. Mesoraco has been pretty good, really, but Bryce Harper is kind of a big deal for a reason. I should have listened to the hype.
Comeback Player -- Johan Santana
I think I might have gotten this one right. Santana hasn't been quite vintage; the Johan of 2004 is gone and not coming back. But, he's got a 3.59 ERA and is striking out nearly a batter an inning. Call him the Comeback Kid, and call me Nostragoddamndamus. (I really hope I don't have to write another column after the season lamenting how stupid I was to assume Santana would win.)
Manager of the Year -- Mike Matheny
Boo Mike Matheny. Boo me. And boo bunting in stupid situations, Mike. Stop fucking doing that!
At the moment, this award has to be between Davey Johnson of the surprising Nationals or Clint Hurdle of the surprising Pirates. Both have surprising in front of their names, which makes this one impossible to call right now.


American League


Most Valuable Player -- Adrian Gonzalez

Ugh. Come on, man. Gonzalez has been kind of awful. His walk rate this season is roughly half what it was last year and he's hit eight home runs. Eight! In Fenway! Gah!

Josh Hamilton looked to be running away with this one, but all of a sudden it looks like Mike Trout just might be the best player in the American League. The guy is just crazy good.


Cy Young -- Dan Haren

I hadn't realized when I sat down to write this just how miserable it would be. I knew I didn't do real well on my predictions this year, but this...this is just sad. Dan Haren has an ERA near 5.00. His back is bothering him. I'm sorry for picking you and ruining your career, Dan.Justin Verlander is going to win this thing again.


Rookie of the Year -- Matt Moore

I really thought Matt Moore was going to come out and be the same guy this season we saw late last year as he helped propel the Rays into the postseason. Guess what? He hasn't been. His control has been the issue; Moore is currently rocking a 4.73 BB/9. He's still going to be really good, but the growing pains are in full effect right now.

The winner? Well, remember like three minutes ago when I said Mike Trout just might win the AL MVP? Yeah, he's a rookie. So, you know, probably got this one locked up already. Sigh.


Comeback Player -- Umm...I...forgot to do an American League Comeback Player. Kind of embarrassing.

At the moment, the award has to be between a pair of White Sox, Jake Peavy and Adam Dunn. Peavy has been hurt for what seems like years, and Adam Dunn suffered through one of the worst season in baseball history in 2011. I don't know which one is going to walk away with the hardware just yet.


Manager of the Year -- Ned Yost

I really thought this was the year the Royals started to be legitimately good. Looks like we'll probably have to wait one more season. It's going to happen; it's just not quite the time just yet. On the other hand, Buck Showalter has the Orioles -- the effing Orioles!!! -- in contention in the AL East. Well, 'contention' might be a little strong, but they've been way better than anyone expected. I don't think there's any other possible choice in the American League for skipper of the year.

Okay, so tallying up my predicitions, I think I got one right. Out of ten. And most of the others I missed just completely. I mean not even close on most of these.

So are there any lessons to be gleaned from this collection of misses? Well, mostly, don't ever, ever ask me anything about the subject I cover professionally. Because, you know, I know literally nothing about everything.

Beyond that, though, the two really intriguing awards to me are the MVPs in each league. Both awards could very well be won by extremely young players who represent the best of the new generation of stars in major league baseball.

Tomorrow I'll go over my team predictions. I'll warn you now: they aren't much better. If at all.