No. 5 -- Gallagher Your Melons: 5 Ways to Celebrate July 4th Without Fireworks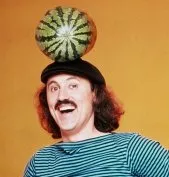 No. 5: Gallagher Your Melons
No. 4: Be That Guy With a Laser Pointer
No. 3: Your Butt and a Lighter
No. 2: Launch an Anvil 200 Ft. Into the Sky
No. 1: Taze Larry Conners
The heat and drought plaguing the Midwest have caused scores of municipalities to cancel their July 4th fireworks displays. So what to do this Independence Day? Fear not, Daily RFT is here with five simple suggestions.
No. 5
: We begin with a cool and refreshing exercise courtesy of the hilarious -- and not at all formulaic and apparently
flat-ass broke
-- comic, Gallagher.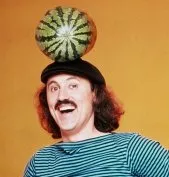 We're keeping you informed…
...and it's what we love to do. From local politics and culture to national news that hits close to home, Riverfront Times has been keeping St. Louis informed for years.
It's never been more important to support local news sources. A free press means accountability and a well-informed public, and we want to keep our unique and independent reporting available for many, many years to come.
If quality journalism is important to you, please consider a donation to Riverfront Times. Every reader contribution is valuable and so appreciated, and goes directly to support our coverage of critical issues and neighborhood culture. Thank you.