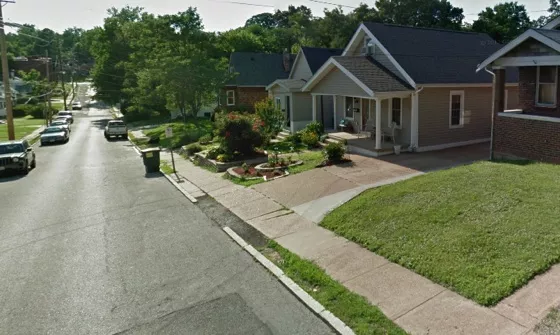 Police were called to the 7000 block of Mitchell Avenue on the western edge of the city to deal with a domestic disturbance after 7 p.m. last night. According to the incident summary, the wife requested police assistance while retrieving personal items from the home. Her husband, Bobby E. King, a 48-year-old white male, remained outside. King drew a gun and aimed it at the officers, who ordered him to drop it. King refused.
Both King and a 26-year-old police officer fired their guns at each other. King was mortally wounded in the exchange, while the officer was hit in the arm. No other injuries were reported.
The officer was treated at an area hospital and has already been released. He's been placed on administrative leave while the department investigates the incident, which is standard procedure in any officer-involved shooting. He's been on the force 4-and-a-half years, but no other information about him has been released.