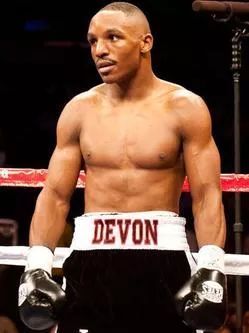 Nothing is official yet, but based on verbal potshots, it seems that St. Louis boxing phenom Devon Alexander could face IBF welterweight champion Randall Bailey in an August bout on Showtime.
Bailey shocked the boxing world June 9 when he knocked out the undefeated Mike Jones in an undercard match prior to the big Manny Pacquiao-Tim Bradley
debacle
. Known as a knockout artist with a powerful right hand, Bailey (43-7) apparently slighted Alexander last week when he
told a radio interviewer
that he wanted to fight the St. Louis boxer on a previous occasion but that Alexander's camp ignored the offer.
"We had never heard anything about any of that," responded Alexander's trainer, Kevin Cunningham in an interview with
The Ring
. "So now that we've actually heard him calling Devon out, here's the the opportunity. You've got Showtime ready to approve the fight. Devon has responded with 'let's do it,' so I hope that Bailey doesn't do the moonwalk like Michael Jackson and start backing up out of the fight."
Bailey's promoter is on record as saying he is interested in an Alexander-Bailey fight but notes that his boxer is no spring chicken at 37 years old and may need more than just two months to prepare for another bout following his June 9 win over Jones to take the title.
The 25-year-old Alexander (23-1) last fought on February when he
defeated Marcos Maidana
in a ten-round decision in St. Louis. For more on Alexander, check out the
RFT
profile from earlier this year:
Familiar Ring
.