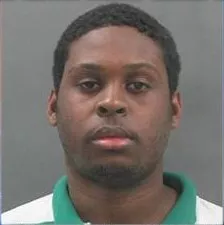 Marcus Kilcrease claims the child fell from a bed and injured her liver.
The 20-month-old daughter of Marcus Kilcrease's girlfriend was taken to the hospital because she supposedly fell out of bed while he was caring for her at the couple's home in the 1800 block of North 20th Street. Doctors found that the girl had serious injuries to her brain, ribs and liver, and suspected there was more to the story.
Today police allege that Marcus Kilcrease, 24, beat the child. He's now charged with three counts of first-degree assault, three counts of child abuse and three counts of endangering the welfare of a child. Kilcrease is in police custody
according to KMOV
.