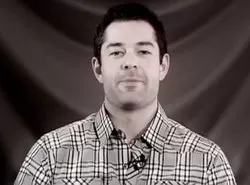 Brian Elliott: goalie, badger and fan of corny jokes.
If you're not periodically checking with Blues' goalie Brian Elliott via his Twitter (
@KidElls1
), you're missing his relentless hyping of
Badgers hockey
and the occasional corny joke in which the punchline is always a photo of
something with his name on it
.
Last week he discovered the existence of a t-shirt that combined his love of a corny joke with his love of hockey. If you're a Blues fan, or have a Blues fan in your life, you might want to get your credit card out.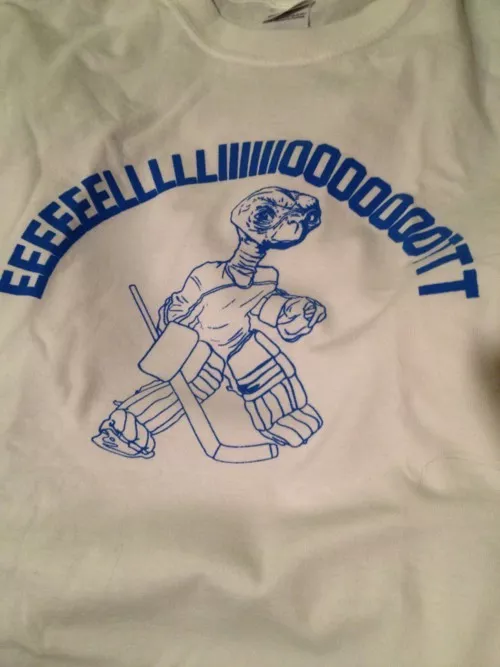 Yeah, that's a keeper.
Happy Goat Shirts
manufactures that particular design, along with several shirts inspired by
50 Shades of Grey
and
Katy Perry
. Get yours now before the producers of that particular film gets wind of it and the Elliott-inspired shirt goes the way of the much-missed
David Backes' fan shirt
.