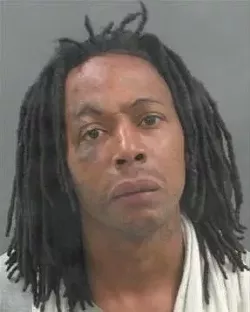 Darick Dashon Stallworth, 31, has been charged with three counts of felony animal abuse and two counts of misdemeanor animal neglect in the torture and death of
five dogs at an abandoned house
in the 5300 block of Wells Avenue in the Hamilton Heights neighborhood.
According to the probable cause statement, Stallworth admitted to police that he snapped one dog's neck, and that he had named the dog "Face." Face and two other dogs had been strangled by electrical cables. One dog's head was almost severed by the assault, the second had the skin of its face scraped off by its assailant.
Witnesses placed Stallworth at the scene, and claimed that he kept two live but emaciated dogs chained in the backyard of the house with no food or water. These same witnesses note that the house has been vacant for "at least a year."