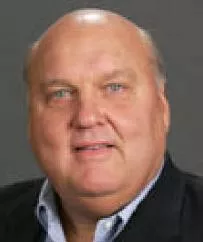 slubillikens.com
Majerus: What's a guy gotta do?
This morning at 10 a.m. Frank Haith is expected to arrive at Room 200 in City Hall where Mayor Francis Slay will bestow the Mizzou basketball coach with a key to the city.
A press release sent out yesterday from the Mayor's Office notes that Haith "led the Tigers basketball team to one of their best records in school history."
And, yes, Mizzou's 30-5 record last season was pretty spectacular, especially considering A) how
few people knew who Haith was
a year ago and B) how many
people hated him
once they knew who he was.
Still, there's one man in town who has to be scratching his head at Haith getting the key to the St. Louis.
That would be the basketball coach for St. (
'effin!
) Louis University. All Rick Majerus did this year was have a season nearly as impressive as Mizzou's (the Billikens went 26-8) and get his team
further
in the NCAA tournament than Haith did when his Tigers lost to lowly Norfolk State in the first round.
That said, we can't find anything on the Google about Majerus ever receiving the keys to St. Louis.
So, hello, City Hall? How 'bout a little something for our hometown boy? If there aren't any spare keys lying around, we're sure Majerus would take a simple token. Maybe an "official" bobby pin to the city? You know, that he could use to try to open a few doors around town.