Jennifer Silverberg
Jazzy Danziger
It's been observed that the only way to really understand a poem is to hear it read aloud by its author. It's also been observed, mostly by people who have spent a lot of time listening to poetry read aloud, that poets tend to assume a "poet voice," majestic and mystical, as though they were revealing the very secret of life. And yes, it is true that poetry could be considered the highest form of expression (in the words of poet Gregory Orr), but think also of Maya Angelou intoning "The tree, the rock" at Bill Clinton's first inauguration.
Now you know why so many people hate poetry readings.
"I used to get irritated very easily at readings," confesses Jazzy Danziger, subject of this week's RFT feature story, "Lives of the Poet." "I didn't want to do the poet voice" -- and here she hums in a nonverbal imitation of Angelou.
Instead, Danziger came up with her own way of reading.
"I need to rediscover the poem as I read it," Danziger explains. "I want to be fully engaged. I don't want to think of it as performing lines. I think of it as speaking to the audience. It's scary at first, but I love it."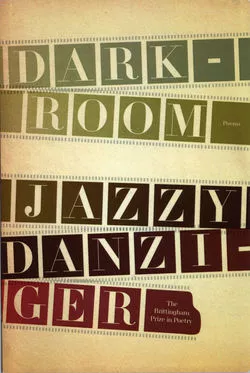 When Danziger won the University of Wisconsin's Brittingham Prize, she learned that, in addition to a $1,000 check and the publication of her book Darkroom, she would also have to give a reading in Madison.
"To do her intro, I looked her up online," recalls Ron Wallace, the editor of the University of Wisconsin Press Poetry Series, "and I found a video of her sixth-grade performance as Piglet in Winnie-the-Pooh. Then I learned that she'd played Laurey in Oklahoma! I was Will Parker when I was at U. City High. That attracted me. I expected to have someone who was a performer. She was one of the best readers we've ever had. Her reading made the work come even more alive."
(Wallace considered using the Piglet clip in his introduction, but in the end decided against it, much to Danziger's relief.)
Earlier this week, Danziger was kind enough to visit the RFT offices and allow herself to be videoed reading two of her poems, "The Visitor" and "Other Mothers." Watch and see for yourself how she brings the two poems to life.
The Visitor