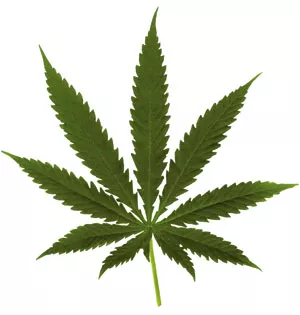 It's lasted longer as the "in" vegetable than rocket did.
Corey L. Billups, 42, understands the first law of running a business in a crowded marketplace: Sell what the guy next door doesn't. In Billups' case, the next door neighbor is Belleville's Farmers' Market store. Displaying his shrewd acumen, he allegedly opted to get in the produce business by peddling marijuana. It's gotta make more money than heirloom tomatoes, right?
The theory is excellent, but the practice is illegal.
Somehow authorities became aware of his business, and police raided Billups' rental home Sunday morning. A small amount of cash, scales and an undisclosed amount of pot were seized. Bail for the sticky green gardener was set at $50,000.