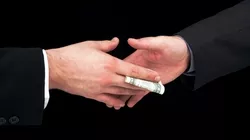 Alice H. Gregory, 27, the Department of Revenue clerk who
was charged in February
with accepting cash in return for processing new vehicle registrations and titles, yesterday pleaded guilty to those charges.
Gregory admitted to taking bribes in at least 37 instances, which is impressive when you consider that she began working at the office in December 2011 and was indicted in February 2012 -- that's approximately three bribes taken each week.
Sentencing has been set for July. She faces an eight to fourteen month sentence, according to federal sentencing guidelines.