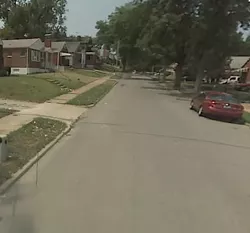 Marvin Alexander, 40, and Damon Moore, 34, were shot and killed by an unidentified gunman early Sunday morning in a residential University City neighborhood north of Olive Boulevard.
Alexander, Moore and a third unidentified man in the car had been visiting friends in the 6800 block of Julian Avenue. A man in dark clothing approached their parked vehicle at 2:15 a.m. and opened fire, killing Alexander and Moore. The third man was shot in the leg but is expected to survive.
Police have no motive or suspects in the double murder, and continue to investigate.