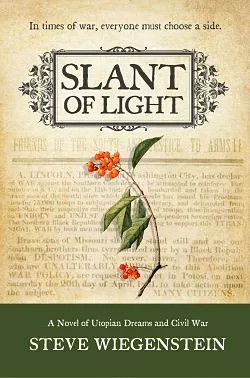 Here's your weekly St. Louis bestseller list for the week ending April 22, as compiled by the St. Louis Independent Booksellers Alliance and based on sales at Left Bank Books, Main Street Books, Pudd'nhead Books, Subterranean Books and Sue's News.
It was a week for new titles on the St. Louis bestseller list -- except for Fifty Shades of Grey. Among the new books were The Limpopo Academy of Private Detection, the latest entry in the No. 1 Ladies Detective Agency series (and also The Great Cake Mystery, a kids' book about the detectives before they were full-grown ladies), Abraham Lincoln: Vampire Hunter (the movie is nigh!), Oaxaca Al Gusto: An Infinite Gastronomy by Mexican food guru Diana Kennedy -- and Slant of Light by Missouri native Steve Wiegenstein. Wiegenstein's novel concerns the fortunes of a utopian community in the Ozarks during the Civil War.
Making its debut on the kids' list is Crow by Barbara Wright, profiled by Daily RFT earlier this month.
Adult Bestsellers:
1. The Limpopo Academy of Private Detection by Alexander McCall Smith 2. Fifty Shades of Grey by E.L. James 3. Slant of Light by Steve Wiegenstein 4. Abraham Lincoln: Vampire Hunter by Seth Grahame-Smith 5. Darth Vader and Son by Jeffrey Brown 6. Oaxaca Al Gusto: An Infinite Gastronomy by Diana Kennedy 7. We Are All Welcome Here: A Novel by Elizabeth Berg 8. Sugar Hill: Where the Sun Rose Over Harlem by Terry Baker Mulligan 9. The New Jim Crow by Michelle Alexander and Cornel West 10. Learning to Swim: A Novel by Sara J. Henry
Children's/ YA Bestsellers:
1. Catching Fire by Suzanne Collins 2. The Hunger Games by Suzanne Collins 3. Mockingjay by Suzanne Collins 4. Goodnight, Goodnight Construction Site by Sherri Duskey Rinker and Tom Lichtenheld 5. Crow by Barbara Wright 6. Ghost Dog Secrets by Peg Kehret 7. The Great Cake Mystery: Precious Ramotswe's Very First Case: A Number 1 Ladies' Detective Agency Book for Young Readers by Alexander McCall Smith 8. The Rainbow Fish by Marcus Pfister 9. Another Monster at the End of This Book by Jon Stone and Michael Smollin 10. How Machines Work: The Interactive Guide to Simple Machines and Mechanisms by Nick Arnold and Allan Sanders