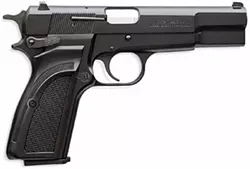 A shot in the dark could become a beacon for police.
Kansas City's Police Chief Darryl Forte
plans to use some
leftover federal grant money to install
SpotShotter
, a sophisticated rig of audio sensors placed strategically throughout the city that can detect a gunshot and then notify police -- within 25 seconds -- where the shot was fired. The system can determine how many shots were fired, if more than one gun is being fired, if the shots were fired from a moving vehicle and even the direction and traveling speed of the shooter.
This 21st century is full of surprises, isn't it?
Actually, ShotSpotter has been around since 1995, and has been operational in other midwestern states such as Ohio and Nebraska for close to a decade. Kansas City's system could be operational in 60 to 90 days. But St. Louis, which frequently shows up on various lists for its high murder rate, doesn't have it yet?
According to the Kansas City Star,
Missouri State Rep. John Rizzo embraces SpotShotter and pushed for funding this year in General Assembly after talking to Forte. But the $300,000 budgeted in the House to pay for systems in Kansas City and St. Louis was taken out by the Senate.
Fantastic. Omaha, Nebraska, is now more technologically advanced than St. Louis.