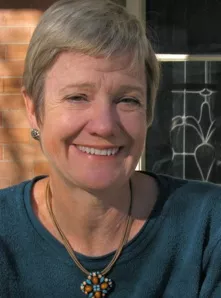 Author
Barbara Wright
is out with her latest novel,
Crow
, the story of a young boy who witnessed the Wilmington Race Riots of 1898. Daily
RFT
caught up with the Denver-based writer prior to her reading this
Wednesday (7 p.m.) at Left Bank Books
.
Daily RFT:
You grew up in North Carolina. Did you hear much about the Wilmington Race Riot as a kid, and is that what inspired the book?
Wright:
Actually, I never heard anything of the riot until I read an op/ed piece about it in the
New York Times
in 2006. I spent summers at nearby Holden Beach as a kid, but it's not a subject that many in Wilmington want to re-visit. I was fascinated because this was such a seminal event in the state's history. And I happened to discover it at a fortuitous time. I had just finished one novel and was casting about for another idea.
The main character in Crow is a young boy whose father is a reporter for the African-American newspaper in Wilmington at the time of the riots in 1898. That newspaper was burned to the ground in real life. That said, how much of Crow is historical? How much is fiction?
Everything in novel is historical except the family I use to tell the story. The names of the streets are real. The speeches of the historical characters involved are word-for-word recitations. Wilmington was the largest city in the North Carolina at the time. It had a thriving black middle-class. A third of the Board of Aldermen was black. They had blacks in police department and fire department, and it was really was considered a beacon for African-Americans, and a great place to raise a family. All that was erased in the race riot, and it ushered in the era of Jim Crow.
Crow is marketed as a young-adult novel. Why is that, and couldn't it appeal to a larger audience?
It's funny. I thought I was writing an adult novel, but when I gave it to my agent she said that because I chose to write from point of view of a 12-year-old kid that it would make a good work for the young adult market. And when you look at the industry, that's the only segment that is really growing. I think adults and children can both read the novel and get different things out of it.
St. Louis - or rather East St. Louis - had a similarly notorious race riot in 1917. Did you come across any stories of it in your research?
A little bit, but that incident had to do more with the Great Migration and was in a different period of history. I also came across the story of (abolitionist publisher)
Elijah Lovejoy
who somewhat mirrors the story of the
Daily Record
in Wilmington.
What got you interested in writing novels, especially works of historical fiction?
After I graduated from college I went to Seoul, Korea, and taught English. While I was there I wrote for a hotel magazine for English-speaking visitors, and that introduced me to writing. When I returned to the states I got a job as a fact-checker for Esquire and that's when I got interested in research. I think those two experiences pushed me into writing.