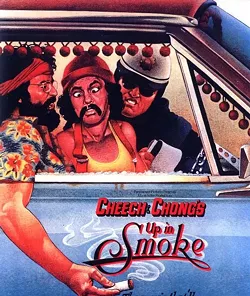 They're on to you, man. They're down with the lingo, too.
The St. Clair County Sheriff's Department joined forces with the Belleville Police, US Marshals, Cahokia Police, Mascoutah Police and the Fairview Heights Police to simultaneously execute search warrants at thirteen businesses in the county suspected of selling synthetic drugs. The 10 a.m. raid was dubbed "Operation Up in Smoke," which just goes to show that the police appreciate the classics.
St. Clair County State Attorney Brendan Kelly has scheduled a 3 p.m. press conference to address the particulars of the operation and what this means for businesses that
sell synthetic marijuana
.
Illinois has outlawed specific chemicals formulas for making the drugs, a law that has been skirted by manufacturers who create new formulas and market them under new names. Since January 1, all chemical derivatives of previously outlawed formulas are also illegal in Illinois.
The thirteen businesses searched today are:
Crown Food Mart, 306 River Park Drive, ESTL
Crown Food Mart, 8301 State Street, ESTL
Crown Food Mart, 348 Collinsville Road, ESTL
Stop-N-Go Liquor, 8700 Collinsville Road, Collinsville
Cheap Cigarettes, 314 Sherman Avenue, Belleville
Belleville Food Mart, 1424 Centreville Avenue, Belleville
Town & Country Liquor, 1153 Centreville Avenue, Belleville
Belleville West Dis Cigarettes, 6007 West Main Street, Belleville
Dupo Fuel Mart ZX , 511 Falling Springs Road, Dupo
Sunshine Daydream, 4618 N. Illinois Street, Fairview Heights
Cahokia Liquor, 527 State Route 3, Cahokia
Mobil Gas Station, 9221 Bellar Road, Mascoutah
Max's One Stop, 1319 North 17th Street, Swansea