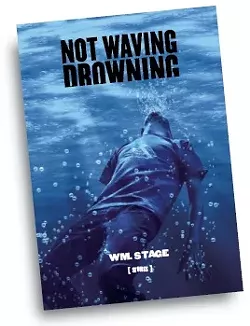 St. Louis author Wm. Stage is out with his ninth book (and first full work of fiction),
Not Waving Drowning
, a collection of short-stories all based loosely on St. Louisans he's "seen around town, heard of, or known personally."
All the protagonists in the stories share one thing in common: "They're in over their head," says Stage, who took the title from his book from a poem by Stevie Smith. "The characters are either in trouble or causing trouble and we pick it up from there."
Stories include a tale of two bank robbers who get caught in Dogtown's St Patrick's Day Parade, a piece about a process server charged with indecent exposure for urinating in a north city alley (Stage himself works in process serving and is guilty of an occasional alfresco call of nature) and World War II hero and criminal defense attorney Charlie Shaw -- "the Scott Rosenblum of his time."
"The book was originally going to be a novella-sized work of non-fiction about Shaw based on his memoirs that his brother furnished me," says Stage. "But then I thought of all these local characters I could hang a story on, and that really intrigued me."
Not Waving Drowning
includes beautiful illustrations from former St. Louisan Ben Tegel. Stage will read from the work tonight (6 to 8 p.m.) at the Regional Arts Commission. Other signings take place at the Schlafly Branch Library (May 10, 7 p.m.) and The Royale (May 22, 5-7 p.m.).