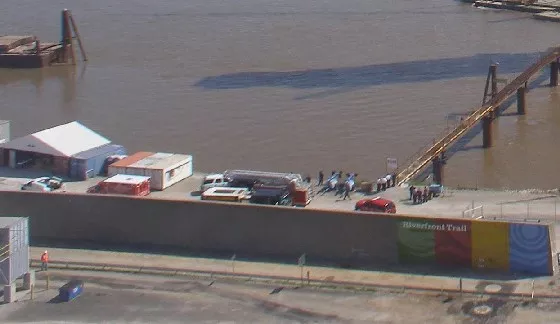 Fire crews on the MIssouri side of the river at 11:31 a.m.
Search crews from the St. Louis Fire Department and the Coast Guard are working the river looking for a crane operator who reportedly fell in from the New Mississippi River Bridge construction site. Various outlets are reporting that the man's life jacket has been found, but not the man himself. If the reports are accurate, he's been in the water since 10:40 a.m., when a crane supposedly collapsed. Authorities have not confirmed that the crane did indeed give way.
You can actually watch part of the incident occur
via time lapse webcam images at the website
for the construction project. By zooming in on the various still images, you can see the fire department arrive and search boats moving through the area as a large red crane is pushed to the Illinois side of the river.