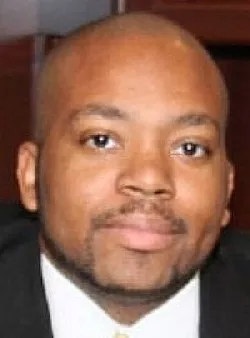 Eugene Dokes put the brakes on the process.
First we had the
Republican primary that didn't matter
. Now we have a Republican caucus that goes nowhere and breaks down in finger-pointing, shouting and recriminations. Say what you will about the GOP, but the guys behind the scenes seem game-ready for the big show in Washington.
Saturday was caucus day for Missouri Republicans, the day on which the party would actually select delegates for the presidential race. Across most of the state, that's what happened. But in the Republican stronghold of St. Charles, the process melted down.
The crowd and the caucus organizers disagreed over a point of procedure: the organizers wanted to assign a chairperson without putting it to a vote. The proposed chair didn't inspire the crowd's confidence, and then the shouting began, along with the anger and the rage and the perceived physical threats, oy vey. Eugene Dokes, chairman of the St. Charles County GOP Committee, claimed he felt supporters of Ron Paul were "getting physical," and not in the good Olivia Newton-John kind of way. Dokes shut down the meeting, leaving the St. Charles GOP hanging in the breeze.
Ah, politics!
So what happens to the delegates that would have been assigned by St. Charles? That, too, is in the wind at the moment. Presumably there will be another attempt made at completing the process sometime in the future, but nothing's been determined.