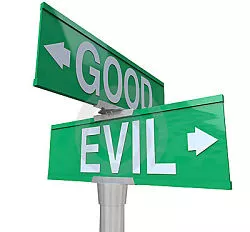 Yeah, yeah, we know this city has problems. Do we really need a bunch of trust-fund kids from LA who so believe that they know how to change the world for the better that they started up a magazine and called it GOOD -- GOOD for Chrissake, as if everyone else is BAD! -- to swoop in and save us?
Apparently so. Tonight the GOOD Ideas for Cities project is taking over the Contemporary Art Museum for a series of discussions on changing St. Louis for the better. A few months ago, GOOD put forth a call for volunteers and selected seven teams, each of which was assigned a problem to solve. This evening each group will present its solution and talk it over with a panel of local experts.
In the course of several hours, panelists will explain how they will, among other things, improve the parks, get St. Louisans to eat more locally produced food, keep our bright young people from dropping out of school or fleeing to the brighter lights of bigger cities, stop Delmar Boulevard from being a racial dividing line and, perhaps most challenging of all, get people to ride the MetroLink for reasons other than attending Cardinals games.
These are discussions that have been happening in conference rooms and living rooms all over the city, but it's rare for so many topics to be addressed in a single public forum by people who wouldn't ordinarily be mingling and discussing things together. It could, of course, devolve into bickering and wonkiness, but it could also be a start of some real changes.
Doors open at 6 p.m., and the program starts at 7. The Pi Pizza Truck will be parked outside, and there will be drinks afterward.