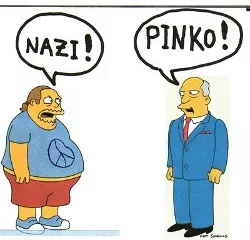 The public policy magazine National Journal released its annual rankings reflecting the most liberal- and conservative-voting politicians last Friday, and two Missouri lawmakers earned slots that make for interesting discussion.
Rep. William Lacy Clay, who represents parts of St. Louis and north St. Louis County, shared the "most liberal" tag with eighteen other congressmen, cementing the notion that the city is among the most staunchly Democrat in America.
Otherwise, Sen. Claire McCaskill did her part to reinforce the notion that Missouri, long considered a purple swing state, sits in the middle of the partisan divide. The one-term senator from Columbia scored No. 50 out of a 100 on the liberal-conservative pendulum.
The Journal tallied its rankings based on 2011 voting records on economic, social and foreign policies. Following is a list of other local pols and the rankings they received.
Sen. Roy Blunt, R-Missouri: 40th most conservative
Sen. Dick Durbin, D-Illinois: third most liberal
Sen. Mark Kirk, R-Illinois: 43rd most conservative
Rep. Russ Carnahan, D-St. Louis: 139th most liberal
Rep. Todd Akin, R-Wildwood, 116th most conservative
Rep. Jo Ann Emerson, R-Cape Girardeau: 200th most conservative
Rep. Blaine Luetkemeyer, R-St. Elizabeth, 45th most conservative
Rep. John Shimkus, R--Collinsville: 189th most conservative
Rep. Jerry Costello, D--Belleville: 173rd most liberal
See Senate rankings here. See House rankings here. The rankings appeared in the Feb. 25 issue of National Journal.