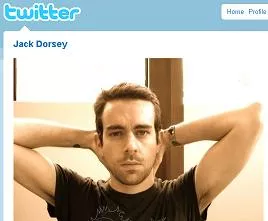 Could you be the next Jack Dorsey? (It'd help if you stayed here in the Lou.)
With the recession still in full swing and likely to continue for several more years, it seems like it would be a foolhardy proposition to start up a small business. But there is something infinitely appealing in working for yourself -- particularly since that makes you immune to layoffs. And according to a recent survey by Kiplinger's, if you've got the entrepreneurial spirit, you're in the right place: St. Louis is one of 10 Great Cities for Starting a Business.
The Kiplinger's list is a lot less subjective than some of the productions by the Daily Beast (which has deemed St. Louisans a city of ugly, stupid drunks). The editors looked for cities with high concentrations of small businesses and business incubators, high numbers of patents per capita and low costs of living.
And there we are, on par with Seattle, San Francisco, Raleigh, Houston and (more surprisingly) Tampa, Indianapolis and Oklahoma City.
According to Kiplinger's, there are 47,241 small business is the St. Louis metro area, a relatively modest number, even in cities of comparable size. (Tampa, for instance, has 52,062.) Local venture capitalists have invested $11,260,000 in local entrepreneurial efforts (compared to $173,940,000 in Indianapolis) and only 2.5 in 10,000 St. Louisans have registered patents (the national average is 1.8, but in Raleigh, it's 11.2). Our cost of living is below the national average, but still not as cheap as Indy or Oklahoma City.
So what is it about St. Louis? Well, the corporate franchise tax is just .03 percent. And:
Government agencies such as the St. Louis Development Corporation, supply low-interest loans to small businesses and subsidize coworking spaces, such as the tech-minded T-REx. And this fall, Capital Innovators, a small-business incubator funded by several private companies and local government agencies, launched a 12-week accelerator program geared toward tech start-ups.
So, OK, who here wants to start up the next Facebook and give Daily RFT a huge chunk of stock before it goes public?