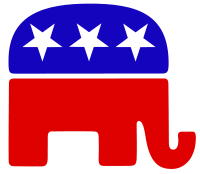 Last night Rick Santorum swept the primaries in Missouri, Minnesota, and Colorado. As expected, his most decisive victory was in Missouri, where he took all 114 county for a 55 percent runaway, more than doubling Mitt Romney's 25 percent.
In many ways, it's a hollow success. It didn't count toward any delegates, which will be awarded based on the March 17 caucus. Newt Gingrich wasn't on the ballot. Early estimations show that only ten percent of voters participated. And Santorum was the only candidate to campaign in the state.
But, compounded with another decisive win, in Minnesota, and a surprisingly easy win in Colorado, Santorum's Missouri victory has seemed to morph from an expected and trivial outcome into a peripherally significant piece of the greater narrative.
With Santorum's path to the nomination getting more and more narrow and with Gingrich increasingly emerging as Romney's most viable threat from the Right, last night provided Santorum a much needed-- perhaps campaign saving-- spark. He has jumped onto newspaper front page headlines across the country and become the lead item of political pundit talk.
Here's what They are saying about Santorum's Missouri win:
Chris Cillizza, The Washington Post The Fix blog:
What beauty contest? By holding two presidential contests, Missouri now has a chance to be relevant twice in the GOP nominating contests, so long as its March 17 caucus draws some attention. It may have been an accident, but it's a happy accident now.
Hang on: Every reporter covering the primaries knew that Missouri wasn't binding. It featured heavily in stories before the polls opened yesterday. But if you watched CNN last night, you saw a BREAKING NEWS banner when the totally delegate-free Missouri results were called. If you picked up the Washington Post the next day, you saw Missouri referred to as one of the "nominating contests." If you read on to the fourteenth paragraph, then you find out that "Missouri was a 'beauty contest' with no delegates at stake." But not before! In WaPo's morning Fix email, we're told that "by holding two presidential contests, Missouri now has a chance to be relevant twice in the GOP nominating contests." As Santorum might say: WHY?....

Oh, sure, more attention's being paid to Missouri because it completes a narrative. But there wasn't a real competition for votes in Missouri. In any election, candidates will stump for votes and spend money organizing and buying ads. The Romney campaign took a powder on Missouri, and the Gingrich campaign (at the low point of its organizing) didn't get on the ballot.... Santorum is extraordinarily good at manipulating the media. He grinned and took all of the "why aren't you surging?" questions in 2011, happy to remain an unexamined underdog. He bet that Missouri would matter if it could be shoehorned into a narrative.
Steve Kraske and Dave Helling, Kansas City Star:
The Missouri election was essentially an expensive straw poll -- costing taxpayers an estimated $7 million -- with the GOP opting to pick its delegates for the national convention at a series of statewide caucuses on March 17. Santorum, a former U.S. senator from Pennsylvania, has no guarantee that Tuesday's outcome will translate to success in March.
Sen. Roy Blunt, who endorses Romney, in a statement:
"I congratulate my friend Rick Santorum on his win tonight, but the fact remains that this is a non-binding primary, meaning Missouri's delegates are still very much up for grabs... I believe [Romney] will ultimately win our party's nomination."

Michael D. Shear, New York Times:
[M]any in the party's establishment were urging its most committed activists to finally fall in line behind Mr. Romney.... Instead, the most conservative elements of the Republican Party's base expressed their unease with Mr. Romney by sending a resounding message that they preferred someone else. And they collectively revived the candidacy of Mr. Santorum, who has been languishing in the background since a narrow victory in Iowa's caucuses at the beginning of the year.
Jake Wagman, St.Louis Post-Dispatch:
Tuesday's vote presented the best opportunity for Santorum, the narrow winner of the Iowa caucuses, to make the case that he is the best choice for Republican voters unhappy with Romney. Gingrich did not even sign up for the ballot, a move he has called a "conscious decision."

Santorum made his pitch directly to Missouri voters last week, telling voters in Hannibal, Lee's Summit and Columbia to send a message, even if they couldn't, at least for the moment, help him secure any convention delegates.

The strategy appeared to work, with his strong showing Tuesday in Missouri reflective of a motivated conservative base.
Philip Rucker and Nia-Malika Henderson, Washington Post:
Rick Santorum had a breakthrough night Tuesday, winning GOP presidential contests in Missouri, Minnesota and Colorado, all of which is expected to breathe life into his struggling campaign and slow Mitt Romney's march to the Republican presidential nomination. The Santorum triumphs promise to, at least temporarily, alter the face of the campaign going into the crucial 'Super Tuesday' contests, as the caustic tone of the primaries is expected to continue and intensify. Romney and his allies have signaled that they will use their financial advantage to launch stepped-up attacks on Santorum and on former House speaker Newt Gingrich, the other main challenger.
Neil King Jr. and Danny Yardon, The Wall Street Journal:
Of the eight nominating contests so far, Mr. Santorum has now won four, while Mr. Romney has won three and Newt Gingrich one--a tally that seemed unlikely only a few days ago.... Mr. Santorum's Missouri victory margin was substantial: He won 75,000 more votes than Mr. Romney and 29,000 more than Mr. Romney's combined Iowa and Nevada totals.
Nate Silver, The New York Times FiveThirtyEight Blog:
Whatever your perspective on how likely Mitt Romney was to lose the Republican nomination race prior to Tuesday evening, it should be acknowledged that he had about the worst results conceivable.... Missouri is a less important result since its beauty contest primary did not count for delegate selection and since turnout was understandably low there. But Mr. Romney lost all 114 counties in Missouri -- and the state as a whole by 30 points, far more than polls projected....

Mr. Romney has had deep problems so far with the Republican base, going 1-for-4 in caucus states where turnout is dominated by highly conservative voters. Mr. Romney is 0-for-3 so far in the Midwest, a region that is often decisive in the general election. He had tepid support among major blocks of Republican voters like evangelicals and Tea Party supporters, those voters making under $50,000 per year, and those in rural areas.
Santorum, who faded quickly after his narrow win in Iowa last month, now has his best and almost certainly last chance to show that he can compete at the same level as Romney and Newt Gingrich. In a month his campaign hoped to use as an opportunity to outflank Gingrich on the right and establish himself as the primary alternative to Romney, Santorum is on his way to accomplishing both goals....

After a long year of debate focused on the economy, the national conversation has now lurched in Santorum's direction. The controversy over the Susan G. Komen Foundation's funding of Planned Parenthood, the Obama administration's treatment of religious hospitals in health care reform and Tuesday's appeals court decision striking down the California gay marriage ban -- all that adds up to a political opening made for an articulate, uncompromising Catholic Republican.

There's only one candidate in the race who fits that description, and it happens to be the man who just had the second-best night of his campaign. If Santorum is going to seize and hold the political space to Romney's right, it'll be at least in part because he captures the soul of a fired-up social conservative base.
Rick Santorum was the toast of the GOP last night and Mitt Romney went home without any gold medals in one of the most surprising evenings yet in the presidential nominating contest.... It is late in the game for anyone to stop Romney, but this is Santorum's best shot at it. He has had difficulty sustaining relevance driving a message and raising money, but he now has a strong shot of momentum and credibility with which to try to do both of those things.... Santorum's top adviser, John Brabender, told NBC's John Harwood that Missouri proved Romney can be beaten in a one-on-one fight. There's something to that. For the first time in any of the early contests, Romney and his affiliated super PAC did not blanket the airwaves with ads.
The GOP nominating race has become a clash of vampires and zombies. Candidates like Rick Santorum and Newt Gingrich appear to die only to rise again, while Mitt Romney walks around not quite alive. In the wild narrative authored by cranky voters (who must not have heard the smart people who declared the race over months ago), the newest plot line is the battle between Rick Santorum, a candidate defined by his conviction, and Mitt Romney, one who has been defined by his lack of same.

Santorum's win was a surprise, but in a way the story is not new. If there has been a constant in the Republican race, it has been that Mitt Romney is a sickly front-runner. Conservatives don't trust him, which has made it hard for him to gather the party and mount a forceful challenge against Barack Obama. Throughout his 2012 campaign, the virus of conservative doubt suddenly kicks in whenever he has appeared strong . Both Newt Gingrich and Rick Santorum have benefited from this malady.
John Cassidy, The New Yorker blog:
Having been largely dismissed by the Republican establishment and the media, Santorum has now won a western state--Colorado--and three states in the midwest: Iowa, Minnesota, and Missouri. Massively outmatched in terms of money and resources in places like Florida and Nevada, he spent a lot of time in the states that voted yesterday--he left Florida early to go to Minnesota--and his old-fashioned retail campaigning was rewarded. "We had had a chance to see what a campaign looks like when one candidate isn't outspent five to one," he said during his speech....

With three right-wing candidates still running and dividing the conservative vote, it remains hard to see how Santorum or anybody else can defeat Romney. But Santorum's victory is another indication that the frontrunner isn't going to wrap things up anytime soon.

The race now appears to be turning into a regionally based contest, with Santorum as the heartland candidate, Gingrich as the southern candidate, and the Mittster as Mr. Everywhere Else--or so he hopes. "You know it's bad," Joe Trippi noted on Fox, "when the Romney people are putting out a memo saying McCain lost nineteen states last time."
-----
For more on St. Louis politics, boxing, hip-hop and miscellaneous social issues, follow @albertsamaha on Twitter.