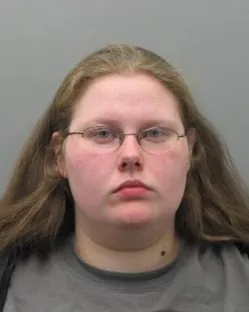 Tessa Vanvlerah, the Ballwin mother accused of
prostituting her daughter
to a
college professor from California
in 2010, pleaded guilty last week in St. Louis Circuit Court to statutory rape, statutory sodomy and incest involving the now two-year-old child.
Federal prosecutors also accuse Vanvlerah and Kenneth Kyle, of San Francisco, of producing child pornography when Kyle would travel to St. Louis to allegedly molest Vanlerah's infant daughter. But here's where the case grows even more twisted.
It's
now been reported
that in 2008 a St. Louis woman successfully received a restraining order against Vanvlerah, on claims that Vanvlerah seduced and had sex with the woman's 16-year-old autistic son. Vanvlerah then allegedly bragged online that she'd gotten pregnant from the affair.
Could it be, then, that her two-year-old daughter is the product of her molestation of the 16-year-old in 2008? The timing works out, as a child born in 2009 would be celebrating her third birthday in 2012.
We have a call out to the St. Louis County prosecutor's office for confirmation. Back at ya if we hear from them.