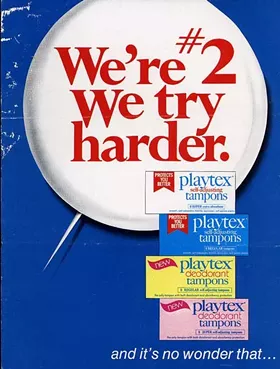 This is a funny picture to me. I have no further comment on it.
Number five
Missouri
beats number three
Baylor
, 89-88.
Number four Duke loses to Florida State.
Number one Syracuse loses to Notre Dame.
Number two Kentucky pulls out a victory over an unranked Alabama team.
All those things happened on Saturday, and if you're keeping score at home that's a win for numbers two and five, and losses for one, three and four.
So what does that mean? It means when the new NCAA men's basketball rankings are released today, there's a very good chance the Missouri Tigers are going to find themselves ranked number two in the nation.
The Tigers winning in Waco against the highly-touted Bears also means the hype machine is likely going to start cranking faster and faster for Mizzou and first-year coach
Frank Haith
. Missouri was seen as a very good, very strong team going into Saturday's game. They came out legitimate championship contenders.
Such was the magnitude of beating the Bears, a true game-changer of a victory if ever there was one. You don't go into the house of a top five team and beat them, even when you're a top five team yourself. It just doesn't happen. Particularly not when said home team has a massive size advantage and runs one of the highest-scoring offenses in all of college basketball.
But instead of shrinking from the challenge, Mizzou played big. They dominated the tempo of the game throughout, utilizing their multiple guard lineups to handle the ball and work the clock. They never really managed to pull away and stay there, as Baylor pouring in points aplenty all game long kept them right with the Tigers, but Mizzou controlled the flow of the game beautifully. There were a handful of times when the Tigers seemed to get impatient and tried to force something in transition when it just wasn't there -- Phil Pressey, I'm looking at you -- but even so the Missouri guards used their speed and ball-handling acumen to dictate.
Perhaps the biggest revelation of all was Ricardo Ratliffe's play. He stuffed home a remarkable 27 points, made key free throws down the stretch, and out-toughed the bigger Baylor players down low in collecting 8 rebounds on the day. The one and only weakness in Ratliffe's game at this point I can see is his tendency to only go to his left shoulder. Just once, Ricardo, fake to the left and then turn to your right shoulder. I promise you'll have ten foot of empty space to work with if you need it.
I thought from the very beginning of the year this Mizzou team had a chance to be special. Not even in my wildest fantasies, though, would I have believed them capable of walking onto the home court of a top five team and walking away with the win. They did, and all of college basketball is starting to understand now. This Tiger team is for real, and they're as good as any team in the country, on any floor.