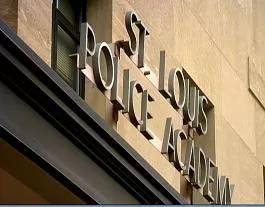 Was Sgt. David Bonenberger unfairly passed over?
Here's another example of that rare kind of discrimination case: a white public sector employee crying foul over the hiring of a black colleague.
When Sergeant
David Bonenberger
found out that the Assistant Director slot in the Police Academy was up for grabs in September 2010, he decided to go for it.
But, according to
his petition filed yesterday in federal court
, he was told not to bother by Lt.
Michael Muxo
, director of the Academy. Muxo reportedly said he was under direction from Lt. Colonel
Reggie L. Harris
to "bring color down to the Academy" by filling the post with an African-American woman.
Which is essentially what happened.
Even though Bonenberger applied, and had many qualifications (see page four of the petition below), neither he nor fellow candidate
Angela Taylor
were interviewed. But she was the one who got the job. (The petition does not give Taylor's rank nor her background.)
Bonenberger says he filed an internal complaint, but it was "denied without explanation and in violation of Department policy."
Late last year, Bonenberger received "right to sue" letters from the federal
Equal Employment Opportunity Commission
(the EEOC) and from the
Missouri Commission on Human Rights
(MCHR).
Bonenberger's attorney is
Lynette Petruska
. The case has been assigned to
U.S. District Judge Catherine D. Perry
.
Bonenberger v. SLMPD