2011 marked the end of an era: St. Louis is no longer the Most Dangerous City in America. Not only did our city lose the coveted number-one spot, now held by Flint, Michigan, it slipped to number four! And it looks as though the city's murder rate will decline by 30 percent from 2010. What's going on here?
Nonetheless, there were still some pretty grisly crimes in St. Louis this year. Here, then, is a look at ten of the most heinous crimes (ranked from bad to worse) occurring in and around St. Louis within the past 12 months.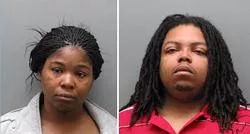 Kim McGee and Keith Rucker: Not the parents of the year.
10. Trapped in the Closet
And not in the R. Kelly sense. Last February, during a compliance check of Kim McGee and Keith Rucker's home in Cahokia, U.S. marshals discovered two five-year-olds, a boy and a girl, locked inside a three-by-four foot closet. The door was secured with a nail.
Turns out McGee and Rucker had been punishing the kids this way for at least five months, locking them up for as long as four hours at a time. It was unclear whether any of the other three kids living in the house got locked up, too, but the Department of Children and Family Services took all five into custody. McGee and Rucker were arrested on six counts of child endangerment and held in the St. Clair County jail.
Bad Samaritan Cornell Hampton.
9. Three Good Samaritans and One Not-So-Good
After the first big snow of the year, Cornell Hampton happened across a woman at the corner of Newstead and Lindell in the Central West End who was attempting to dig her car out of a snowbank. Hampton helped her out, and then demanded a ride. When she refused, he allegedly jumped in the car, put her in a choke hold, and demanded she drive him to an empty building on Delmar Boulevard.
Three workers nearby overheard the woman screaming as Hampton forced her out of the car and called the police. The cops arrived and apprehended Hampton in the act of raping the woman.
In July, the three Good Samaritans, Darrell Wallace, Terry Kennedy and Timothy Peterson, received an award from the St. Louis Grand Jury Association for their good citizenship. And just two weeks later, Hampton was arrested again for attempting another kidnapping, also in the Central West End.
Clay and Jacque Waller in happier days.
8. Case of the Missing Wife
On June 1, Jacque Sue Waller, a 39-year-old mother of triplets, visited her estranged husband, Clay, at his residence in Jackson, Missouri, a small town just north of Cape Girardeau. She'd been on her way down to Cape Girardeau to file divorce papers. She never got the chance. Jacque disappeared later that day. Her car was discovered about five miles away, just off I-55. Neighbors told police Clay Waller had hooked up his boat to his pickup truck that afternoon and headed out somewhere.
The fact that Clay was the last person to see Jacque, plus the fact that he'd taken off in his boat, plus the fact that, according to Jacque's sister, Jacque was scared of him and thought he was "not stable," plus the fact that he later pleaded guilty to threatening to kill that same sister, add up to Clay Waller being the chief suspect. Clay is being held on charges of making the murder threats, but so far no arrests have been made for Jacque's disappearance. The five-year-old triplets, meanwhile, remain in the custody of their aunt.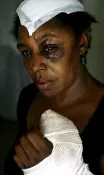 Belleville News-Democrat
Lott, post beating.
7. Vigilante Vengeance in Washington Park
On July 3, someone ran over four pedestrians in Washington Park and drove away. The chief suspect was 52-year-old Gilda Diane Lott, who had gotten into an argument with the four victims and who later claimed she'd run them over because she was afraid for her life. Police arrested Lott three days later.
But the story doesn't end there. A week after the hit-and-run, the day after Lott was released from jail, the mother of one of the four victims spotted Lott on the street and brutally beat her with a baseball bat. Lott would require 152 staples in her head. She also sustained a broken thumb, a fractured eye socket, a broken hand and bruises.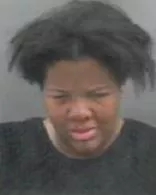 6. South City Baby Lost...And Found
Half an hour after 18-month-old Marquell Jackson's family reported him missing on May 25, police found him -- in a Dumpster in an alley less than a block from the family's home in McKinley Heights. He had been beaten or choked to death.
The next day, police made an arrest: Marquell's mother, Melissa Jackson, 28 years old and pregnant with her second child. The case baffled the neighbors, who told the Post-Dispatch that they'd always thought Marquell had been a happy child and Melissa a loving mother.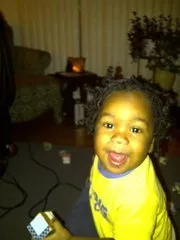 Kansas City Star
Jermane Johnson, Jr.
5. The Baby Sitter
This one is more tragic than heinous. Last spring, 18-month-old Jermane Johnson Jr. of St. Louis went to stay with relatives in Kansas City when his mother started working the night shift. On June 3, Jermane's grandmother had to leave the house for fifteen minutes to pick up another relative at the bus stop and left the boy and five other children in the care of her sixteen-year-old daughter, who has mental disabilities.
While his grandmother was gone, Jermane started to cry. A five-year-old cousin didn't know what to do to make him stop and carried him into the bathroom and held him under water in the bathtub. He stopped crying, because he had drowned.
Jermane was buried in St. Louis on June 13. One hundred fifty mourners came to his funeral. Police will not charge his cousin because they believe she is too young to understand what happened.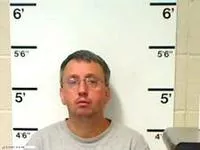 4. "It Felt Like An Hour For the Girl to Die"
On August 6, three-year-old Breeann Rodriguez disappeared from her home in the bootheel town of Senath, Missouri. A week later, her neighbor, 43-year-old Shawn Morgan, made a chilling confession. Morgan said he'd decided to kill Breeann when he found her hanging out near his backyard pool. He used a plastic garbage bag to suffocate her, holding it over her nose and mouth. He said "it felt like it took an hour" for the girl to die. Afterward, he placed her body in the trash bag and dumped it in a ditch along State Highway 164, two miles from their homes. He dumped her bicycle there, too. It was the training wheels that were first discovered.
Although other neighbors described Morgan as being meek and quiet, Morgan had pleaded guilty in 2004 to a misdemeanor terrorist threat.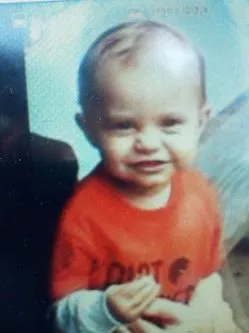 3. Another Baby Lost and Found
On the morning of November 15, 13-month-old Tyler Dasher of Affton was reported missing. Later that afternoon, a pair of dog-walkers found him, or rather, his body in an overgrown section of a cemetery just a mile from his home. The following day, Tyler's mother, 20-year-old Shelby Dasher, was charged with murdering her son.
Shelby Dasher told police that she went out drinking the night of the 14th and returned home, drunk, at 2:30 in the morning. At 7:30, her mother, with whom she and Tyler lived, left for work. Tyler started to cry. Shelby beat him to death and then disposed of the body in the cemetery.
2. Bingo, Carjacking and Fire
One day last May, 85-year-old Yoko Cullen was leaving a bingo parlor in Collinsville when she was carjacked and forced into trunk of her car. The kidnappers pulled over in East St. Louis and set the car on fire. The Madison County coroner reported at an inquest three months later that Cullen was still alive when her car was set ablaze.
Three people, Daquan D. Barnes, Demarcus D. Barnes and Latosha A. Cunningham, were charged with Cullen's murder. Cunningham knew that Cullen was a regular at the bingo parlor and, suspecting that Cullen might have money, plotted the "quick lick". The three were apprehended attempting to use Cullen's bank card.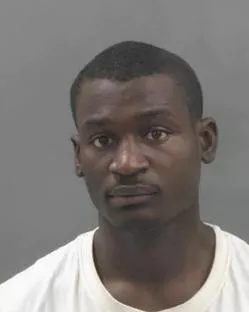 1. Knockout King
One Saturday morning in April, Hoang and Yen Nguyen, Vietnamese immigrants, left their Dutchtown apartment to walk to the grocery store. On their way back, they took a shortcut through an alley parallel to Chippewa Street. They never got home. Four teenagers surrounded them and began to beat the Nguyens. They killed Hoang, who was 72, and injured Yen, 59. One of the teenagers, 18-year-old Elex Murphy, was charged with murdering Hoang Nguyen.
Seven months after Nguyen's murder, Mayor Francis Slay himself came across another victim of a similar crime, this time in Tower Grove South. Matthew Quain had suffered a broken jaw but still had his wallet when Slay and his chauffeur discovered him lying by the side of the road.
Both attacks are considered instances of a "game" called Knockout King, where bands of teenagers attack pedestrians and try to kick them to death. It's violence for the sake of violence, not robbery. In October, after the Quain incident, St. Louis police chief Don Isom estimated that police had received reports of ten such assaults in the past fifteen months.