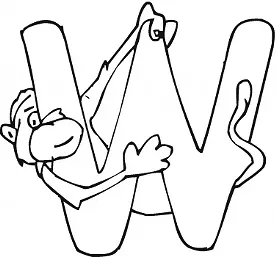 The bad news is the
Blues
are headed into a tough stretch, playing four games in just six days including, bizarrely, two trips to
Detroit
just four days apart. (Speaking of, the intricacies of NHL scheduling continue to evade me. A lobotomized monkey with a dartboard could do a better job.) The good news is they kicked off this run with a victory over the
Dallas Stars
last night at
Scottrade Center
.
The game was actually well in hand up until about midway through the third period. The Blues pulled away from Dallas with a brilliant second period and roughly eight solid minutes of the third. Then things got weird.
Multiple fights, penalties by the bucket-load, and a goal scored with barely five minutes to go that even caught the announcers off guard all conspired to make the game much more exciting down to the wire than the Blues or their fans had hoped. Thankfully Chris Stewart put the puck into an empty net with under a minute left to ice the game away.
It was a night of soft goals as well -- two of the three goals the Blues tallied against
Richard Bachman
(who I'm frankly amazed can play even as well as he did considering he was doing his best work in the early-80s), were decidedly flaccid in nature and Jaroslav Halak didn't exactly stand on his head in stopping the Stars' onslaught.
Actually, the highlight of the night came when former Cardinal So Taguchi was recognized and put on the JumboTron. He received an ovation that, frankly, put to shame pretty much every ovation any Blues player has yet garnered this year. Al MacInnis getting his jersey retired: less crowd-pleasing than So Taguchi randomly showing up at a hockey game in St. Louis.
The best news to come out of this game was the two power play goals the Blues netted in their only two chances. The Blue Note still feature the most anemic man-advantage attack in the NHL, but, um, hey, two goals is two goals, right?
Notes:
Chris Stewart has actually played much better of late, and the results are finally starting to show up a bit. They say hockey players score in bunches; let's hope that's the case for Stewart. The Blues could use a big dose of his scoring touch, even if some of those goals do happen to be empty-netters. Getting him going would go a long way toward improving the Blues' power play, too.
Patrik Berglund had another nice game, with two assists and a handful of really solid defensive moments as well. Plenty of Blues are playing better since Ken Hitchcock became coach, but Berglund seems to have benefited even more than most. He's playing bigger and more assertive of late, using his natural size and strength in a way he virtually never did his first couple seasons in the league.
David Perron was the best player on the ice, and that's becoming more and more the norm for this hockey team. He had two more assists last night, giving him eight -- ten points total -- in his ten games this season. He hasn't shown the nose for scoring since returning from injury he did to begin the 2010-2011 campaign, but his presence on the ice makes things happen to a degree no other Blues player can match.
Jaroslav Halak hasn't been terrible for most of the season, but he's never going to be the guy the Blues hoped they were trading for. He made a handful of very nice stops last night, but also let in at least goal due to terrible positioning that left him open on the short side. Again, he's been part of the most productive goalie tandem in the league this season, but the guy who led Montreal deep into the postseason two years ago isn't walking through that door anytime soon.
The Blues outshot the Stars 38-23, which says two things: one, the Blues flat-out dominated the game physically, keeping the Stars on their heels for most of the time the teams were on the ice, and two, the game shouldn't have been anywhere near as close as it was.
A further note about Halak: I heard someone saying on the radio his victory last night brought his season record to 7-7-4. They then talked about his slow start but also how he had now gotten back to .500. Damn it, 7-11 is not .500, people! I don't care if it was in overtime or not! Overtime Losses still has the word Losses in it! He's four games below .500!
Congratulations to Evgeny Grachev on his first NHL goal. I was honestly shocked it was his first goal with the Blues, if only because his name seems to be brought up so often during preseason games when he's just ripping the competition up.
The Blues are at it again tonight, travelling to Detroit for their first shot at the Red Wings before the new year. Brian Elliott will be back in goal, meaning while it certainly would be encouraging to see Chris Stewart net two more goals and the team put five on the board in total, it probably won't be nearly as necessary as last night.