Jacque Sue Waller disappeared June 1.
James Clay Waller Sr., thought to be the linchpin in solving the
disappearance and presumed murder
of a southeastern Missouri mother seven month ago, died yesterday in a Cape Girardeau nursing home without officially giving prosecutors the testimony they craved. He'd suffered emphysema, diabetes and pulmonary disease.
According to prosecutors, Waller's son -- Clay Waller -- confessed to his father that he killed his wife, Jacque Sue Waller, this past June when she stopped by his home to deliver divorce paperwork. Waller Sr.
allegedly told an FBI agent
of the confession when the federal authorities were
investigating an Internet threat
Waller made against Jacque's sister.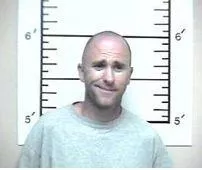 Clay Waller pleaded guilty to an Internet threat this year.
But because the confession was made when investigating a separate charge and because murder charges have yet to filed against Waller, a Cape Girardeau judge denied preservation of Waller Sr.'s testimony.
The
Southeast Missourian
has much more on the impact Waller Sr.'s death will have on the case. Suffice to say, though, it's now more important than ever that investigators discover Jacque's body if they're to ever file murder charges.