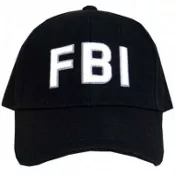 Members of an FBI task force blanketed the St. Louis metropolitan region during the early hours of yesterday morning in a three-county sting operation in attempt to dismantle a heroin trafficking ring.
The roundup resulted in ten arrests in the City of St. Louis, St. Louis County and St. Charles County. Two suspects remain at large.
The sting follows four recent federal indictments charging sixteen individuals with narcotics conspiracy. A small handful of the defendants received additional firearms violations and money laundering charges. The FBI, which classified the alleged organization as "violent," has been investigating the case since April 2009.
The indicted individuals are:
29-year-old Donald White aka "Lil Don" of St. Charles 32-year-old Cortez White aka "Tez" of Florissant 31-year-old Darnell Lathan aka "Lil Red" of Florissant 31-year-old Charles Peoples of St. Louis 23-year-old Samantha Street aka "Sam" of St. Louis County 33-year-old Reginald Davis of St. Louis County 35-year-old Stephany Fowler aka "Ann" of St. Louis 36-year-old Clarissa McCary aka "Red" of Florissant 28-year-old Bridgett Corbett of O'Fallon, Missouri 26-year-old Philip Pratt of Pagedale 52-year-old Orbia Carthen aka "Pops" of St. Louis County 29-year-old Kevin Mulvill of Alton, Illinois
The main indictment, which levies charges against seven men and three women, can be found here.
For our previous coverage of the area's heroin epidemic, click here.