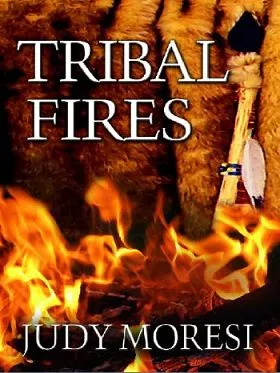 Here's your weekly St. Louis bestseller list for the week ending November 20, as compiled by the St. Louis Independent Booksellers Alliance and based on sales at Left Bank Books, Main Street Books, Pudd'nhead Books, Subterranean Books and Sue's News.
It took a month, but The Year of the St. Louis Cardinals, an insta-book by Major League Baseball chronicling our team's epic -- and unexpected -- journey to World Series victory, has finally arrived. But you, dear readers, already knew that, since you made this 160-page paperback the number eight bestseller. You also couldn't resist picking up a little something for your little Cardinal fan, A Cardinal's First Game by Erin Callier and Daniel McCarthy, about the experiences of an actual cardinal -- as in a bird -- at its first game. (Birds, of course, get in for free.)
Also new to the list, at number nine, is Tribal Fires, a mystery set right here in St. Louis by local author Judy Moresi. And Lidia Bastianich came to town to promote her new book, Lidia's Italy in America, which contains an entire chapter on St. Louis Italian cuisine, including a recipe for Imo's-style pizza and an exploration of the enigma that is provel cheese. For that alone, it probably deserves the number-one spot.
Adult Bestsellers:
1. Lidia's Italy in America by Lidia Bastianich and Tanya Bastianich Manuali 2. Out of Oz: The Final Volume in the Wicked Years by Gregory Maguire 3. Josie's Story: A Mother's Inspiring Crusade to Make Medical Care Safe by Sorrel King 4. Steve Jobs by Walter Isaacson 5. Damned by Chuck Palahniuk 6. Death On A Platter: Josie Marcus, Mystery Shopper by Elaine Viets 7. The New New Rules:A Funny Look at How Everybody but Me Has Their Head Up Their Ass by Bill Maher 8. The Year of the St. Louis Cardinals: Celebrating the 2011 World Series Champions by Major League Baseball 9. Tribal Fires by Judy Moresi 10. That is All by John Hodgman
Children's/YA Bestsellers:
1. Diary of a Wimpy Kid 6: Cabin Fever by Jeff Kinney 2. A Cardinal's First Game by Erin Callier and Daniel McCarthy 3. The Hunger Games by Suzanne Collins 4. Inheritance by Christopher Paolini 5. Catching Fire by Suzanne Collins 6. Heroes of Olympus, Book 2: Son of Neptune by Rick Riordan 7. Matched by Ally Condie 8. Nonna Tell Me a Story: Lidia's Christmas Kitchen by Lidia Bastianich and Laura Logan 9. Dora's Thanksgiving by Sarah Willson and Robert Roper 10. Over the River and Through the Wood: The New England Boy's Song About Thanksgiving Day by L. Maria Child and Matt Tavares