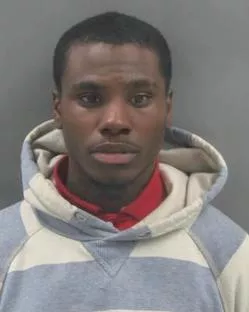 Apparently, the street hoodlum game
"Knockout King"
is a lot like the card game "Uno." You have to
shout the name of the game
when you're about to win, or you could get penalized.
Kwame Thomas, 17, and his buddies allegedly play by the rules. Police believe the teenagers savagely attacked a 54-year-old man in south St. Louis for sport. The victim was suckered punched to the ground near Osceola and Nebraska streets on November 20 and told police that a group of teens then surrounded him to throw more punches and kicks while
reportedly yelling
"knockout king!"
The St. Louis Circuit Attorney's office last week charged Thomas, of the 2800 block of Osceola, with second-degree assault. A judge set his bail at $10,000.
Earlier this year a St. Louis teen was charged with
killing a 72-year-old man
while "playing" Knockout King. More recently,
Mayor Francis Slay came to the aid
of a man struck down in south St. Louis as a result of the game.