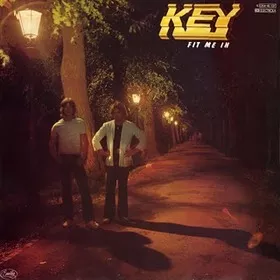 The news just keeps getting worse for the
Rams
, who found out late this week they'll be without their starting left tackle,
Rodger Saffold
, for the rest of the season after he tore a pectoral muscle lifting weights. Saffold had struggled at times this year, taking a step backward after a brilliant rookie season, but his work protecting
Sam Bradford's
blind side had been far from the biggest concern on the Rams' offensive line.
So that's both starting offensive tackles, the top four depth chart slots at cornerback (and nine -- nine! -- players on IR at the corner position in total), the top two slot receivers, both starting tight ends...the list goes on and on. It would be funny if the results weren't so sad.
The good news for the Rams is they play the Seattle Seahawks this week, a team just as putrid as the Rams themselves. Three keys to victory, after the break.
Key #1: Sam Bradford Needs to Step Up
There are lots of reasons the Rams' offense has been so awful this season. Regression from key players, an epidemic of dropped balls by the receiving corps, and an offensive playbook that seems to have proven more opaque to the players than a Swahili translation of Finnegan's Wake have all played their parts.
Even with all the other problems, though, Sam Bradford's part in the offensive struggles can't just be whitewashed over. Bradford has taken a step back this season, particularly since returning from his ankle injury. One of the biggest issues for Sam has been tipped balls at the line of scrimmage, thanks to a disturbing habit of staring down targets and telegraphing the play. A quarterback with Bradford's height and release shouldn't have five balls batted down per game.
The Seahawks should offer up the kind of opposition Sam can pick apart with his skillset. He needs to step up and show more of what we saw in his rookie campaign, even with a shaky supporting cast. No more excuses for Bradford.
Key #2: Takeaway Tarvaris
The Rams haven't been at all good at generating turnovers this season, particularly interceptions, largely due to their decimated secondary. This week, though, the Seahawks will likely field Tarvaris Jackson at quarterback, a turnover machine if ever there has been one. He has weapons at receiver, beginning with Sidney Rice, but hasn't been able to consistently take advantage of them due to his own lack of accuracy.
Jackson is almost a lock to make at least two throws a game that could be picked off. When those opportunities come, the Rams' defenders need to hold on to the ball and make the Seahawks pay.
Key #3: Stop Marshawn Lynch
From what we saw in the preseason, the Rams' run defense was expected to be a real strength this season. Instead, it's been anything but, as numerous running backs have gashed the Rams for chunks of yardage on the ground on several different occasions. Lynch hasn't been great this season, thanks to an iffy offensive line and the mild handicap of being Marshawn Lynch, but that doesn't mean he isn't capable of having a big day if the Rams offer him one.
The Seahawk passing game will not win the game if they have to rely on it. If the Rams want to pick up the W this week they'll need to start by shutting down Lynch and forcing Seattle to go one-dimensional. Do that, and Tarvaris Jackson should serve up a turnover or two, enabling the Rams to pick up an easy extra score or two.