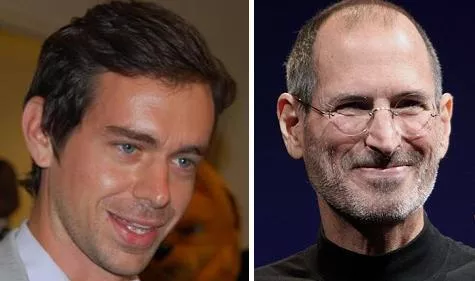 The bigger question: Can Dorsey pull off the mock turtleneck?
Will Jack Dorsey (founder of Twitter and
Square
) become the next Steve Jobs? That's the question that tech site
gigaom.com
recently tackled in an article comparing the St. Louis native to the late Apple founder. The website notes that the two both spent a lot of time thinking about the "big picture" of how technology interacts with our lives
or
our "humaness" as Dorsey puts it.
Writes gigaom:
Dorsey's roles with two very different companies have also sparked some comparisons to Jobs, who helped revolutionize animated films with Pixar while also changing the personal electronics industry at Apple (the differences between Square and Twitter are arguably even more dramatic than Pixar and Apple, since Square is device-based and Twitter is an information network). And Dorsey was also forced out of the company he founded, much like Jobs was -- after a dispute with former CEO Evan Williams, who funded the company in its early years -- and then returned to become the product visionary.
But there is also a major difference between Dorsey and Jobs, according to gigaom. Dorsey isn't cantankerous a-hole. Not yet, anyway.