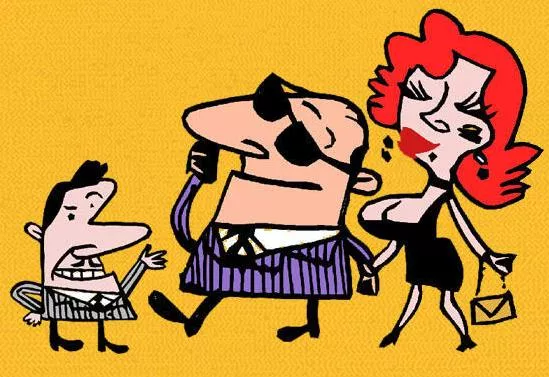 Illustration: Mark Andresen
A certain downtown hotel, we're told, is all to happy to set its guests up with escorts.
A recent comment left on the website
Deadspin.com
piqued our curiosity here at
RFT
and set our art department's mind a spinning. Here's the comment:
I am the Guest Services Manager at a very large, very upscale chain affiliated hotel in downtown St Louis. My job is to run the bellmen, doormen, concierge lounge on the 21st floor for the people who all make more money than us, and the concierge desk in the lobby. Not only do guests routinely ask us for escorts, but we keep a sheet of reputable ones and their going rates. Pimps or "managers" as they call themselves, also lobby to be on this list. Each of my four departments are required to know directions to the best restaurants, the best St Louis attractions, and at any time arrange for an escort for our guests. So there you have it.
And here is a
slideshow of that quote
illustrated.
Do you know of any other "they said it" comments/quotes that might make for an amusing, illustrated piece? Leave 'em in the comment section along with a link to the source. Thanks!