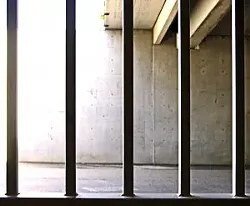 Richard Bradley, 42, became the 12th Missouri prisoner this year committed to the state's Sex Offender Rehabilitation and Treatment Service in Farmington where he could stay the rest of his life.
Bradley will join 174 other sex offenders who've completed their sentences for their crimes but been found by juries upon their release from prison to be too risky to return to the general public. In Bradley's case, he was arrested in 1992 in St. Charles County for the deviate sexual abuse of two neighbor girls, ages 6 and 7. He pleaded guilty, was placed on probation, and ordered into sex offender treatment. While Bradley was on probation, authorities discovered that he had been abusing children before his 1992 arrest. Bradley was later arrested in 1994 for the forcible sodomy and rape of a female child while she was 4 and 5. In 1995, Bradley pleaded guilty to sodomy in St. Charles County and was sentenced to serve 16 years in prison. He was scheduled for release this year.
"It is critical that we keep those who could commit further violent sexual acts off the streets and away from those they could harm," Attorney General Chris Koster said Friday. "It is important for individuals who are deemed sexually violent predators to get the help they need while the community is protected."
By law, Bradley will have the right to have his case reviewed annually to determine if he's reformed enough to re-enter society. But the chance of that happening is practically nil. As the
state told Daily RFT last summer
, no one who's been committed to the Farmington facility has ever been released.