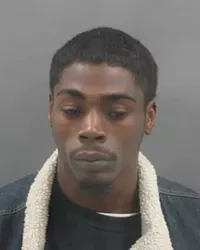 The St. Louis Circuit Attorney's Office today filed charges against 26-year-old Lewis Grover in relation to last week's gruesome murder of 63-year-old Willie Perkins.
Perkins was
shot in the head at point-blank range
after a street robbery in north St. Louis.
Grover, of the 2900 block of Hebert is charged with second-degree murder, first-degree attempted robbery, second-degree assault and three counts of armed criminal action.
His bond has been set at $500,000.