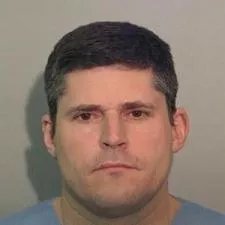 Daniel Hughes' insurance company bristles at paying for his legal defense.
The company that holds the home insurance policy for Daniel Hughes, the Pennsylvania man accused of
sexually assaulting a pre-teen
in the Ritz-Carlton in Clayton this past March, has found himself in yet another legal battle.
Last week Encompass Indemnity Company sued Hughes in federal court in St. Louis seeking a declaratory judgment to avoid paying for Hughes' legal defense.
In its petition to the court, Encompass states that Hughes' alleged actions -- forcefully entering a hotel room and sexually assaulting a nine-year-old girl -- were intentional acts and therefore not covered under his home owner's insurance.
Moreover, the company states that it does not cover sexual molestation and or criminal acts in which Hughes allegedly "forcibly entered the room in which she was sleeping, proceeded to remove his clothing, get into bed and thereafter sexually assaulted her."
In March the family of the alleged victim sued Hughes, the Ritz-Carlton and his employer, Enterprise Leasing, for
$20 million in damages
in St. Louis County Circuit Court. Meanwhile, his criminal case on charges of child molestation and first-degree statutory sodomy (deviate sexual intercourse with a person less than 14 years old) continues to wend its way through court with a pretrial conference slated for next week.