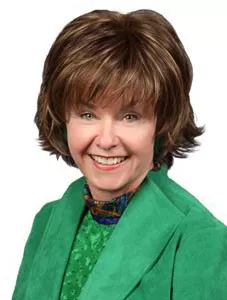 State senator is not a conspiracy theorist, but still...
State Senator Jane Cunningham (R - Chesterfield) assures Daily
RFT
that she is not the "black helicopter type."
Still, when reading
House Bill 609
that would set up a health insurance exchange in Missouri, she came across language that reminded her of the "death panels" critics of federal health care reform have warned people about since 2009.
"It's right in there in the legislation," says Cunningham, who specifically mentioned death panels when discussing HB 609 during a
recent public health care forum
she participated in in St. Louis. "The bill states that the exchange cannot exclude a health plan that would prevent a death by means deemed 'inappropriate' or 'too costly' by the exchange."
However, HB 609 also allows the exchange to rate health plans based on various criteria. Cunningham frets that plans in the exchange that offer the most end-of-life benefits would get a poorer grade than those with fewer benefits.
"My guess is for anyone to talk about treatment to prevent death as being quote-unquote 'inappropriate' or 'too costly' would make a lot of people uncomfortable just to have those words in there," says Cunningham, who also opposes language in the bill that she believes gives the federal government's Health and Human Services too much control over Missouri law.
But the senator has it all wrong, says the sponsor of the bill, State Rep. Chris Molendorp (R - Belton). Molendorp notes that the bill he spent most of the spring working on passed the House unanimously before Cunningham sidelined it. The bill would have set up an exchange for poor and low-income Missourians to shop for subsidized health insurance.
"Whatever brand of Republicanism you are -- a moderate, country club, Tea Party, mainstream, Constitutional -- all 105 Republicans in the House vote for this," says Molendorp. "I'm not out here on a limb being crazy. This has serious ramifications to the state budget going forward that we need to address now."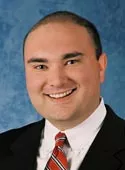 Molendorp, whose full-time job is working as an insurance agent outside Kansas City, says he tried to be as "non-inflammatory" as possible when drafting HB 609 that would make Missouri conform with the federal Patient Protection and Affordable Care Act -- known to many Republicans as "Obamacare."
"The fact is that no one knows whether or not the Supreme Court is going to uphold the federal law," says Molendorp. "In the meantime, Missouri has to be ready for when the law requiring individuals to have health insurance goes into full effect in January 2014. That's not very far away when it comes to setting up an insurance exchange. There's a lot of groundwork we need to do before then."
Molendorp admits that he included some parts of the federal law into his bill, but that's necessary because the bill has so much to do with the federal legislation. Moreover, he argues his bill would limit the influence of the federal government's Health and Human Services on Missouri by having a plan in place to administer the exchanges. Without such a plan, Molendorp fears that HHS will demand that Medicaid pick up all the new people entering the insurance pool -- something that could bankrupt the state program.
At this point, though, Molendorp says he's given up his cause and won't reintroduce HB 609 in the next session of the legislature. "I was trying to be prudent, pragmatic and civil. All of the things that apparently public policy makers should not be," he says. "If you're an observer of how the Missouri legislature works, you know that one senator can kill a bill. I'm not going to continue to beat my head against the wall. I welcome her (Cunningham) to write her own bill."
Cunningham notes that Molendorp's bill contained 46 references to the federal government, which is far too much for her liking. "I'm committed to working on the language of the bill," says the senator.
Unlike her colleagues in the House, Cunningham says she actually read the bill. She says she has since spoken to several House members who say they'd never have voted for the bill now that they know what it contains.
In the end, though, Cunningham doesn't believe Missouri needs to worry about dealing with the federal law. For starters, there's Proposition C. That's the
ballot issue she sponsored in August 2010
in which
71 percent of Missouri voters
elected not to participate in federal health care reform. And while it's unlikely that vote would trump federal law, Cunningham sees other favorable outcomes.
"If the Supreme Court throws out as unconstitutional the mandate that everyone must carry insurance, then the bill is defunct," she says. "If Republicans win the Senate and take the majority, everything is defunct. If Obama loses re-election, everything is defunct. So, to jump through all these hurdles now doesn't seem very prudent to me."