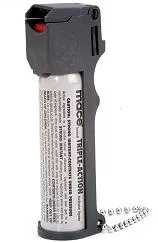 A 49-year-old man is dead after apparently suffering a heart attack during a run-in with St. Louis police.
According to the police department, officers arrested Tommy Fluellen for trespassing around 1:30 p.m. Monday just down the street from his home in 5600 block of Highland in the city's Wells-Goodfellow neighborhood. Fluellen was handcuffed in the back seat of a patrol car when police say he darted off.
Officers caught up with him in a backyard of his neighborhood and say the suspect fought them as they attempted to return him to the vehicle. That's when one of the officers maced Fluellen and "resistance stopped."
Along the way to the police department's North Patrol Division, Fluellen became unresponsive. The police say they called EMS, and the Fluellen was taken to an area hospital where he was pronounced dead.
The initial assessment from doctors indicated that Fluellen went into cardiac arrest. Police say that doctors also indicated the suspect had no visible signs of trauma to the body.