For the
second time in three days
an alleged burglar has been shot dead while breaking into a St. Louis home.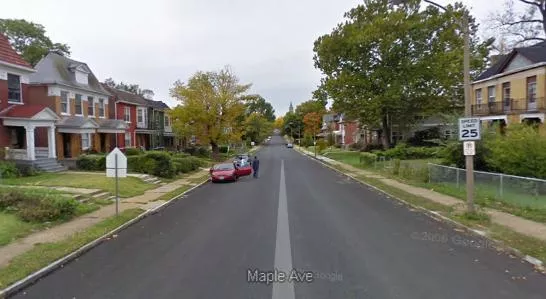 Police report that a 66-year-old man living in the 5600 block of Maple (above) in north St. Louis confronted a 47-year-old man inside his home around 1 a.m. Monday. The resident told the intruder to stay put. Instead, the suspect allegedly charged the intended victim, who shot him once in the shoulder. The suspect was later pronounced dead at an area hospital.
An investigation is ongoing.