A nineteen-year-old is dead following an incident of road rage last night in the Baden neighborhood of north St. Louis.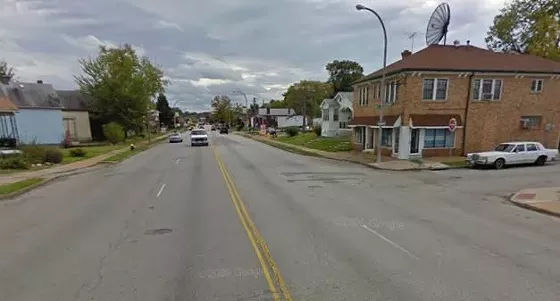 According to police, Christopher Walton-Jones, 19, and another person were driving south on North Broadway (above) when a pickup truck heading east on Wall Street entered North Broadway and nearly hit their car.
The other passenger with Walton-Jones then began arguing with the driver of the pickup. Police say that as Walton-Jones and his passenger drove off, the suspect in the pickup fired a shot. The bullet entered Walton-Jones under his armpit, and he was pronounced dead a short time later at an area hospital. Walton-Jones, of the 8500 block of Concord, lived just a couple blocks from the shooting.
Walton-Jones is the city's 93rd homicide this year. An investigation is ongoing.