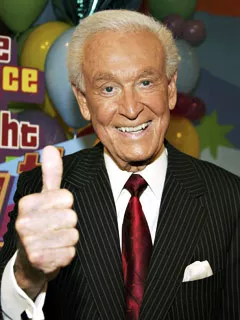 Bob Barker approves this message.
A bill under consideration in the St. Louis Board of Aldermen could make St. Louis one of the most restrictive cities in the nation when it comes to owning cats and dogs.
Board Bill 107
would require all pet owners to spay or neuter their dogs and cats and microchip them for identification. Those who don't want to sterilize their pets would be assessed a fee of $200 per year.
The sponsor of the bill, Alderwoman Lyda Krewson (Ward 28), tells Daily
RFT
that the goal of the bill is to encourage responsible pet ownership. Krewson worked with the city's Department of Health in drafting the legislation, which comes on heels of the city of St. Louis facing something of a
stray animal crisis
with the closing last year of the city's animal shelter.
"The goal of this, over time, is to cut down on the number of stray dogs and cats in the city," says Krewson. "When we take on pets, we also take on the responsibility of caring for them. We already require that pets be vaccinated for rabies and that people abide by the leash law. This is just another step in that direction of caring for our pets."
Krewson notes that most shelters require micro-chipping and spay or neutering before adopting animals out. And other cities -- including Las Vegas, Denver, Dallas, Memphis and Tulsa -- have similar laws requiring that pet owners sterilize their dogs and cats. Yet that information didn't stop what Krewson calls a "lively debate"
during last Friday's board meeting
when the bill was up for perfection.
"Some aldermen objected to the bill interfering with 'Mother Nature' and worried that neutered dogs might not be as effective guard dogs as non-neutered dogs," says Krewson. "But I know plenty of sterilized dogs that still bark when a stranger comes to the door."
The bill would also ban pet stores in the city from selling cats and dogs -- something that's not so much of an issue. The city only has one pet store, the PetsMart on South Kingshighway, which doesn't sell cats and dogs. However, the store will still be allowed to adopt out dogs and cats through its partnership with animal rescue operations.
Those who choose not to sterilize their animals would have to apply for a "hobby breeder" license with the city and pay $200 each year. Krewson justifies the expense because, ostensibly, the pet owner is making money off the sale of their pet's litter. Money raised from the hobby license and other fees (up to $50,000 each year) would be used to assist low-income residents in paying for their pets to be neutered or spayed.
Pet owners who fail to sterilize their dogs and cats and don't get a breeder's license could be subject to a $500 fine, but that's only if they don't take action within 60 days of receiving a citation.
"The point of this ordinance is to get dogs and cats spayed or neutered and not to be punitive," says Krewson, who's optimistic the bill will pass this fall after she has a one-on-one conversation with some of her concerned colleagues on the board.