Last spring, two big cannonballs were lobbed at the city's mechanism for handling properties that have fallen through the cracks and into the public hands.
The first blow landed on April 19. That was the day
Audrey Spalding
of the
Show-Me Institute
, a pro-free-market think-tank, released her
obscenely well-researched 50-page critique
of the process.
Spalding's thesis: Well-intentioned bureaucrats at the
Land Reutilization Authority
(LRA) -- the municipal agency tasked with managing the properties -- are killing growth in St. Louis.
The LRA has inherited tons of vacant buildings, Spalding pointed out, thanks to folks who simply died or failed to pay their taxes. (In fact, nobody owns more land in the city than the city itself.)
Yet when private rehabbers put in offers to buy them, they're told no. Officials prefer to wait for big-shot investors to propose grand schemes for transforming large swaths all at once, rather than allow residents to take on the task piecemeal.
In the meantime, the properties in question just sit there and fall apart. Thus a sad irony: In order to stave off speculators who might snatch up the parcels and let them rot, the LRA is holding on to them -- and letting them rot.
Audrey Spalding of the Show-Me Institute
"We propose a modest change," Spalding wrote. "We recommend that, absent a legitimate reason for rejection, the LRA begin selling the property to individuals who want to purchase it."
Much to her pleasure, Spalding tells Daily
RFT
, officials seem to have taken her ideas to heart in the past four months.
"Rejections are down, period," she observes. She regularly attends the meetings where decisions are made by the
St. Louis Development Corporation
(parent of the LRA). She has yet to crunch the numbers, but she's keeping a running tally and plans to post the results at the one-year anniversary of her report.
Also, Spalding notes: "The SLDC's staff members are more willing to answer buyers' questions. The environment is much more open and welcoming than it was before."
Granted, the city may not have shifted its handling of inherited properties because of Spalding's criticism,
per se
.
But the city certainly did modify the way it inherits those properties in the first place, by reacting to an altogether different critic: a Missouri Supreme Court judge indignant about a case under his review.
That case reads like a rehabber's worst nightmare.
In 2005,
Mohammad Bhatti
bought a house in Benton Park West. For the next three years, he lived elsewhere, periodically putting money and sweat into the place.
For whatever reason, Bhatti failed to pay his property taxes in 2005, 2006 and 2007. (Curiously, he was meeting tax obligations for other city properties that he owned.)
Regardless of what was going through Bhatti's mind, the law is the law, and the city followed it: Having received no tax payments for three years running, the collector moved for foreclosure. To satisfy the $1,452 Bhatti owed in delinquent taxes, the city sold the home at auction. The list price was $169,900. An auction-goer snapped it up for the ludicrously low sum of $7,600. The city circuit court confirmed the sale, and the deal was done.
Then Bhatti found out.
He complained that he'd never received the first-class letters sent via snail mail notifying him of the seizure and sale.
The city did indeed try to send him three letters at the house itself. After all, that's the address he'd given to the assessor for mail. But the post office didn't deliver those letters. The house was vacant, and mail carriers don't bring mail to vacant houses.
Bhatti filed suit, insisting his due-process rights had been violated. He lost, and appealed. On March 1, 2011, the state's highest court reached a decision.
"The Court regrets the result in this case," wrote judge
Mary R. Russell
for the majority. "But [Bhatti's] loss of his real estate is the result of his multiple acts of negligence."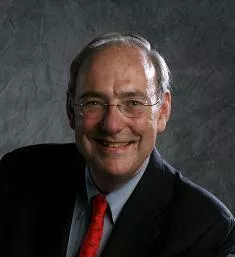 Former Missouri Supreme Court Judge Michael A. Wolff
In a sharply dissenting opinion, then-Chief Justice
Michael A. Wolff
marveled at the city's paltry effort to give Bhatti notice -- notice that Bhatti never even received:
One dollar and 28 cents [in snail-mail postage]. According to the principal opinion, that is all the due process to which Bhatti is entitled....

Judge Wolff acknowledged that the law was written in the early 70s, a time when city leaders wanted tools to manage a municipality with a hemorrhaging population. Nevertheless, Wolff maintained,
The government, no matter how much its city is in distress, is not permitted to seize an owner's property without notice and "reutilize" it by selling it to another person to profit from it. The taking of property without notice is unconstitutional, un-American and, I hope, un-Saint Louis.

Even though City Hall prevailed in this case, Wolff's dissenting opinion has inspired city officials to add one more layer of notice to homeowners delinquent in their property taxes.
According to
Gordon Schweitzer
, an attorney at the
Sheriff's Office
(the process server in such matters), the city now affixes a notice of foreclosure and tax sale on the front door of the affected building, in addition to sending letters.
"We don't wait to see if our letter comes back at all," he says. "We post everything now."
The
Bhatti
case may have also had a second impact: Spooking title companies.
When a foreclosed property fails to attract a buyer at a tax auction, the property falls into the hands of the LRA. Out of the 10,600 properties currently in the LRA's inventory, some 80 to 85 percent were acquired this way, says deputy director
Otis Williams
.
As mentioned above, the city sometimes allows private citizens to buy these pieces of real estate.
However, Williams confirms to Daily
RFT
that on at least three occasions in the past year, title companies have refused to insure such sales. They feared that a former owner (like Mohammad Bhatti) claiming ownership would come a-knocking and try to recover the land.
Williams hastens to point out, first of all, that two of those three cases have already been resolved. Furthermore, he adds, any such fears don't apply to most of LRA's inventory: any property in LRA possession for more than two years is 100 percent free and clear, by state statute.
The
Bhatti
case, he concludes, "has not had that major of an impact on what we sell."
Over at the Sheriff's Office, Schweitzer shrugs off the title companies' skittishness.
"They like to be very safe in whatever they do, and I guess they feel too much risk is involved in these land tax properties," he opines. "No matter how many notices go out, I'm not sure how much title companies will change their perception of that risk."