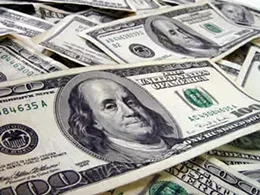 J. Scott Brown and Derek Smith admitted to joining in a huge Ponzi scheme worth $52 million.
Bishop/attorney
Martin Sigillito
has chosen to continue fighting federal charges that he ran a $52 million Ponzi scheme -- perhaps the biggest in state history (see our feature
here
).
But now he stands alone.
Both of his co-defendants -- Kansas City-based lawyer
J. Scott Brown
and English real-estate developer
Derek Smith
-- originally pleaded "not guilty" to mail and wire fraud, but changed their pleas to guilty on Friday, according to court records.
Sentencing has been scheduled for April. The maximum punishment for each man would be five years in the pen and a quarter-million dollars in fines.
Sure is funny: In August 2010, when Daily
RFT
asked Brown in a phone interview about the allegations against him, he professed to be "shocked" at what victims were claiming.
He must've regained his memory!
Sigillito's jury trial is set to begin in March. For the Department of Justice's version of the crime, click
here
.