"I Saw Your Big Boner at Lowe's"
Every so often, we scour the local Missed Connections section of Craigslist, in search of the best posts. Here are some that caught our eye recently.
So many tools in this post.

Proper spelling would be "pus queen"
Hey look! Another tool!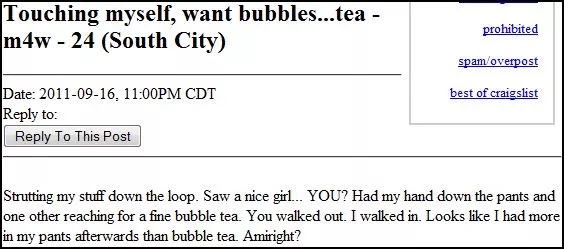 "Your hips were like weapons"?